UNI Diamonds - Online B2B Diamond Trading Marketplace
Israel-based UNI envisioned the first online B2B marketplace for diamond trade, simplifying existing bottlenecks. We delivered an enterprise-grade solution with seamless customizations and analysis-driven features addressing key industry pain points.
AI-Powered Diamond Price Calculator
360-degree Diamond View
Diamond Auctions Negotiations and Memos
Diamond Price Evaluation and Trends
Online Tenders and Trade Shows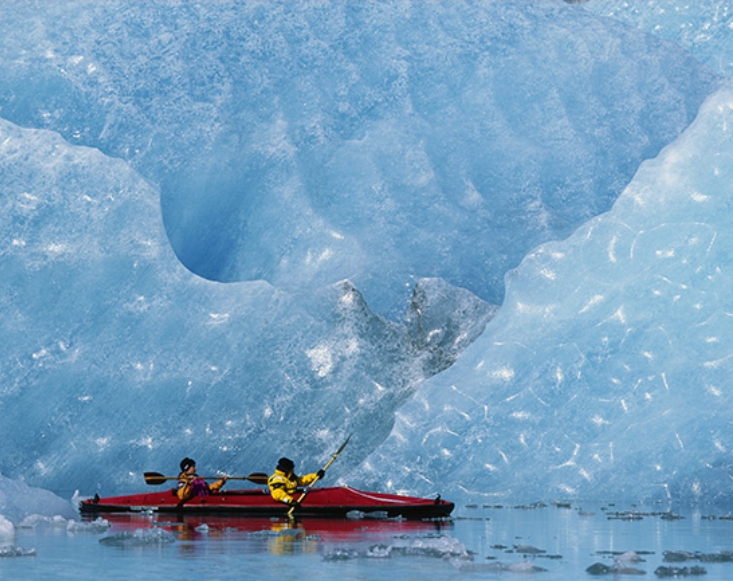 Voyij - Travel Activities & Shopping Platform
Voyij was visualized to offer a cohesive Alaskan experience ― bridging seamless travel with experiential activities and shopping. We ingrained client research into our analysis to deliver a platform that offers unified experiences and result-driven features.
Buy Online Pay In Store
Tiered Pricing
Calendar availability for activities with time-slot-based segregation
Online Booking Software (Fareharbor) and analytics (Sojern) integration
Global and slot level attendees settings for activities
Bozinga - B2B Wholesale Marketplace For Distributors & Manufacturers
Bozinga envisioned a pan-American B2B eCommerce multi-vendor marketplace that would provide a platform for manufacturers, distributors, service providers, and trading companies to conduct B2B trade in a cohesive online ecosystem ― purpose-built to facilitate B2B eCommerce. They shared the requirement of an RFQ module that enables.offers and counter-offers to facilitate negotiations, and upon mutual acceptance, bulk orders can be processed in accord with the buyer's requirements. Aligned with the shared business goals, customization was done on Yo!Kart to provide a B2B solution to the client.
An enterprise-grade online B2B Liquor Sales Platform For Fortune 500 Brewing Company
A collaborative on-location iterative development tapping the dynamism of Agile and DevOps ― culminated into an enterprise-grade marketplace for a Fortune 500 Liquor firm. Employing incremental feature additions, via an MVP-first approach, we delivered enterprise integrations using Dell Boomi, IBM API connect, and more. Tangible results were achieved with industry-specific features and POS integration.
Real-time price comparison
Real-time inventory management
Supplier negotiation platform
Vendor bidding system
Multi-level user access control
Compliance management solutions
Smart Search
Customized pricing options
Full logistical solution
Supplier performance tracking
Empty bottles return management
Wholesale liquor distribution
Custom Marketplaces Delivered
Quality
Precision
Performance
Compare products, auction, and bidding system
Twilio API integration for order status message delivery
Custom reward system enabling buyers to earn through on-site transaction.
Order management system for back office staff
Gender API integrated the gender-specific product recommendation
Travel activity booking module
Reverse bidding system-enabling vendors to offer best deals
Product availability checker - inside a radius
Multi-level marketing module implementation
Veganity Zone
Vegan Products Marketplace - Spain
Pedallion
Marketplace For Music Instruments - Philipines
Nunua
Online Marketplace - UK & Africa
Pendazi
Ecommerce Marketplace - United States
eWheelers
Electric Vehicle Digital Store
Conceptyoutopia
Holistic Wellness Center Marketpace - USA
Diaplace
Italian Ecommerce Marketplace
Furniturespot
Online Furniture Marketplace - South Africa
Serjis
Art & Craft Ecommerce Marketplace - Paraguay
Voyij
Travel Activities & Shopping Platform - Alaska
Carve out a unique brand identity with elegantly customized Front-End
Schedule A Demo
APIs Pre-integrated with Yo!Kart
Explore possibilities with increased capabilities for eCommerce operations, enhanced operative efficiencies with real-time data exchange and streamlined processes; strategize with detailed analytics support. Simplify selling for vendors and leverage augmented functionalities to end buyers ― all via an extensive list of business APIs offered pre-integrated with Yo!Kart ― irrespective of package selected.















Clients' Testimonials that Depict our Commitment to Success
I am very impressed and grateful to work with Yo!Kart. All of my demands have been met and have exceeded expectations. We have developed a very good professional relationship throughout my time working with team Yo!Kart. Everyone I've worked with has been pleasant and professional. There is a lot of attention to detail when it comes to the work they do.
Alexander Zebnitski (Co-Owner) - USA Based Supplements Marketplace
Yo!Kart - the best decision we made for our business. Yo!Kart allowed us to create the multi-vendor marketplace we needed for our company. Yo!Kart was the only solution with all the features we needed for our multi-vendor marketplace. Alternatives Considered - Dokan, CS-Cart Multi-Vendor Marketplace Platform, CedCommerce Magento 2 Apps and WordPress. It has very important features no one else has. these features will allow us and our sellers to generate more revenue.
Ran Kravitz (CEO - Chief Executive Officer) - Shagadoo
The system is very versatile and enables you to customize your settings to your required needs. They offer extensive assistance and support. We have launched a fully functional online marketplace for our country and community enabling them to buy and sell online with ease. This is an excellent stride for a small country like Namibia.
Jean N (Digital Specialist) - DotDune
Created a brand new racing memorabilia marketplace and we were up and running quickly. Overall working with Parul and the team has been wonderful. Reasons for Choosing Yo!Kart: Quick implementation, lower costs, ability to customize product to meet our requirements! Absolutely great team to work with.
Patrick P. (Founder) - Racer Collect
Within one week of launching the website, the company onboarded two restaurants. The team efficiently managed the workflow and communicated in Google Chat. Above all, they impressively fulfilled each requested feature, which enabled the company to save time and effort.
Mohammad Atteya | Samer (Managing Director) - Seplai
The amount of features especially for a B2B Marketplace. We found no marketplace framework or software which offers more features for this price than yokart - and it was very easy to install. The service team is great and helps a lot!
Tobias B. (CEO and Founder) - tryfl.de
Very responsive support during website setup and excellent after-sales service. The platform was everything I expected and the setup itself was quite easy. Everything they said they would do they did and delivered on time. I can relax knowing that my startup is setting off on a good solid foundation.
Chinasa U (CEO and Founder) - Safaripedia
Overall, I have been very impressed with Yo!Kart. Upfront, the cost seems more than their competitors, but it's a one time cost, as opposed to a subscription model, so after about 2 years with the subscription of their competitors, it will be cheaper, and over the next 20 years, it's a fraction of the cost of their competitors. The possibility to customize, and even hire them to do the customizations, has been the biggest selling point for me.
Alex P. (CEO and Founder) - Blenderender
The system brings in everything we have been looking for an Online Marketplace, both on the front end & back end. A great all-round system.
Aled R. (CEO and Founder) - Crefftus
The software offers nearly everything to start a successful marketplace. Support by the FATbit team is very good and they react really quick. Lovely design in the standard. Easy to understand backend for admin, sellers and customers. Customizations, translations and more can be done by the admin himself.
Lucas B. (CEO and Founder) - Wajemo
It was fun working with Yo!Kart team. They are very supportive and I received quality work from them. Whenever I needed some support, the team was always there to assist. Will definitely work with them for my future projects.
Vishal Anand (Founder) - MyCart Mauritius
I would highly recommend Yo!Kart for your project's needs. They focus on building excellent products that leave a lasting impression. I cannot thank Yo!Kart enough for all the help and support.
Carlos Vernier (CEO and Founder) - Oil & Gas Inventories
2 months of research, trial, and error tested Magento, OpenCart, Woocommerce and different platforms, then we found Yo!Kart, and for sure we weren't wrong. Everything you need to operate a multivendor multilingual multicurrency eCommerce marketplace is there.
Odeh N (Founder and CEO) - Mostawda
Flexibility of product to customize according to business requirements. Good support team. Excellent understanding of technical requirements of clients.
Beerala Vasu Deva Reddy (CEO and Founder) - eWheelers
I love the platform , I like the customer service and they always help in any question that I have.
Cristina Villar Nova (Founder) - Servimerx
Yo!Kart/FATbit provided me a ready made platform that suited my needs as having a little knowledge in the IT background. If anybody have business idea but no knowledge of IT then the platform is perfect for those people would like to invest and develop their business.
Tejkumar Sunuwar (Founder) - Mastang
The team has been very efficient in their support. Their expertise is outstanding. 1-year technical support was one of the factors and design of the GoQuick package. In our opinion, the GoQuick package is more user-friendly than the competitors even if it did take some time to get used to. I appreciate that I was able to make changes to suit my requirements while giving me the option to include all of the functions at a later stage. Also, I am very happy with the marketing work that has been done.
Prabashnee Naidoo (Managing Director) - Samsyn
Yo!Kart Mobile Apps
Access the burgeoning mobile-based user base with feature-rich and intuitive mobile apps for Android and iOS. Available for buyers, Yo!Kart mobiles apps have been built for conversion-driven yet pleasing shopping experiences.
Featurers
Voice Search
Push Notifications
Buyer Seller Messaging
Multilingual with RTL support
In-App Notification
Google-Firebase Analytics
Why FATbit
Leading the eCommerce development industry since 2004, FATbit offers result-driven versatile eCommerce marketplace solutions like Yo!Kart and complement it with Agile after-sales support and comprehensive customization services to make it a one-stop partner for entrepreneurs and enterprises to script a successful eCommerce journey from ideation, to launch, to growth.
Lifetime ownership
No recurring fees
Flexible Payments
Free Installation