Launch Your Online Multivendor Marketplace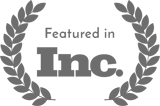 Hassle-free setup and management
Completely customizable as required
Lifetime license, No recurring fee
Simplified checkout & payments
Robust admin and reporting features
12 months FREE tech support
Responsive Design Layout for All eCommerce Websites
Generate online sales and traffic from desktops to hand-held devices. YoKart the multivendor shopping cart system is built on flexible technology, and thus delivers multivendor eCommerce stores that give optimal experience on smartphones & tablets. This means no need to invest in a separate mobile eCommerce site!
Take a Tour
Our Customers love us!!
YoKart is really amazing
"I came across YoKart through numerous positive reviews. We engaged the team to customize the platform for our own startup and were so pleased by both the end-result and the entire working process itself."
"It was fun working with Yo!Kart team. They are very supportive and I received quality work from them. Whenever I needed some support, the team was always there to assist. Will definitely work with them for my future projects."
Vishal Anand
Founder & CEO, MyCart Malaysia
"I would highly recommend Yo!Kart for your project's needs. They focus on building excellent products that leave a lasting impression. I cannot thank Yo!Kart enough for all the help and support."
"Yo!Kart team managed to comprehend and successfully implement all of our custom design requirements and complicated operations. We strongly recommend them as excellent developers, very competent service providers and valuable partners."
Konstantinos Papazafeiropoulos
CEO and Co-Founder, Wildrobe
View Case Study
250+ online stores on Yo!Kart

Security on Guard
We understand the importance of valuable customer data. That's why YoKart brings multiple layers of security to guard your feature rich multivendor ecommerce store. Just focus on eCommerce Store marketing and growing your online business; we have already figured out the security part.
See More Features
Scalable Script Beyond Boundaries
Want to start small business but have big plans for future? YoKart script is extremely scalable, meaning that you will have no trouble undertaking design upgrades and feature additions for your mega online multivendor store. But this is not all. We have more in store. Keep scrolling!
Yo!Kart for Startups
Stunning Handcrafted Structure
No one likes to shop from a lame looking online store. That's why our team of creative designers spent hundreds of hours crafting a unique look for shopping cart software. Check out the demo of multivendor eCommerce marketplace to get acquainted with UX focused design planned to maximize online product sales.
eCommerce Store Demo Says it All
Designed by extremely talented designers and coded by the finest developers.
Packages for All
Pay less and start quickly with standard design OR invest in custom built multivendor online store
Hurry!! Limited Period Offer
Go Quick V7
Just Pay $250 Now
Rest after 3 months ?

Customization is only allowed after 3 months or once the full payment is made.
Default Design

Owned License
Go Custom Lite V7
3 Custom Design Pages

Owned License
Go Custom V7
Fully Custom Design

Owned License
View Pricing Details
Admin Dashboard
Keep track of online store's performance with quick sales, orders, and account data. Also make changes in personal and bank details with ease.
With every critical detail about shops and products at one place, taking strategic decisions is extremely easy for eCommerce portal owners.
Detailed reports give in-depth understanding of how figures related to sales, earnings, reviews, and orders are changing.
Easy to operate CMS with custom features to enhance brand value of online multivendor store
View Admin Demo
Suppliers
Just like the store admin, sellers too get quick access to critical data related to sales and orders which aids marketing and strategic decisions.
Adding and updating products is a matter of few clicks with intuitive functionality of YoKart. In short, sellers will be very happy!
To connect sellers directly with shoppers, YoKart makes provision of sturdy messaging based communication channel.
View Supplier Demo
Settings
Management of payment options has been simplified so that even someone with limited knowhow can make changes easily.
YoKart comes with variety of engaging email templates to make communication of admin hassle-free with merchants and online shoppers.
To further empower administrators, developers of YoKart shopping cart software integrated advanced location management functionality.
View Demo
Yo!Kart V8 Launched
All the features of Yo!Kart V7
+
New Improved Design
Multi Lingual
Catalogue Based System
Multi Currency
Experience Yo!Kart V8 Demo
Start your online store with Yo!Kart V8
Get in Touch
Know More