Streamlining orders, sending payouts to users (buyer, seller, admin), or managing refunds – initiating payments in an eCommerce marketplace can be a complicated process. There are several complexities involved, such as handling sales tax, ensuring security, managing real-time split payment, and more. Also, the payment procedure becomes more intricate when buyers and sellers are located internationally.
This is why It is imperative to have a pre-integrated payment gateway that automates payouts and controls the flow of funds. But, utilizing key resources and energy towards building a payment gateway from scratch is not the best solution, especially for an eCommerce marketplace owner. This is because of higher development/maintenance costs and lengthy integrations with payment processors. 

Instead, it is recommended to opt for a third-party payment gateway for all online marketplace payments. Consider this, nearly 2.5 billion USD payments were processed by payment facilitators worldwide in 2020, according to Statista. And, it is estimated that these numbers will reach around 4.4 billion USD this year.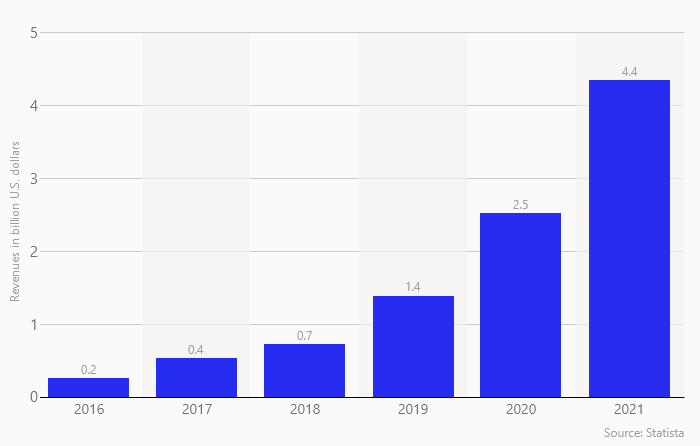 Table Of Content:
Introducing Stripe Connect For Marketplaces
An online multi-vendor marketplace involves hundreds or maybe thousands of transactions every minute. Take Amazon, for instance. As per the analysis from Christopher Rossbach, the retail giant recorded a staggering $10,000 in sales every second in Q1 2020. Now, imagine the Amazon team sending payouts manually for every transaction involved. This would have created mayhem. Thankfully, there are many third-party payment methods and resources in place to automate transactions. And Stripe Connect is one of them. The payment method has become a standard in the industry,  empowering several eCommerce giants like Instacart, Squarespace, Kickstarter, and more. 
A global payment facilitator and a leader in payment solutions, Stripe automates the payout process by offering a controlled flow of funds with Stripe Connect API. It can be integrated with eCommerce marketplaces to facilitate payments automatically. It is highly compliant, secure, and provides instant split payments charging a fixed percentage of money per transaction.
How does Stripe Connect work?
Primarily, Stripe Connect requires each user to have an individual Stripe account (called a connected account) for transactions in a marketplace.
Users can either create a new account or add an existing Stripe account to the marketplace during registration.
When orders are placed simultaneously using stripe accounts, the Stripe Connect Split Payment API instantly splits the charged order amount between sellers and the admin.
These payments flow to the specific stripe accounts and the records are maintained in the admin/seller panel.
How refunds/returns are managed through Stripe Connect?
Also, refunds/return requests can be entertained through Stripe Connect. For instance, when the refund request is initiated by the buyer and approved by the admin/seller, funds will be automatically credited to the credit/debit card originally charged. In case, the connected account and platform's balance is negative or insufficient, the refund status will be set to pending. When funds are available, Stripe Connect Split Payment API will automatically process the refund, changing the status to successful.
Benefits
Instant onboarding and verification – The Stripe Connect API follows dynamic Know Your Customer (KYC) checks, real-time screening, and other sanctions to approve new users. Moreover, it offers instant onboarding for existing businesses and individuals already using Stripe.
Secure – The payment method is globally licensed, complies with PCI DSS Level 1 certification, and uses account tracking technology with instant disablement to prevent fraudulent users.
Accept payments internationally – Facilitate the flow of funds between users and marketplace seamlessly even across borders with Stripe Connect. It accepts 135+ currencies globally, ensuring a truly scalable business.
Smart payouts – Collect commissions, schedule payouts, and automatically transfer funds from buyer to seller instantly. Payouts by Connect eliminate the need to track and transfer funds manually.
Limitations
Slightly Expensive – Stripe Connect charges a nominal 2.9% + $0.30 per transaction on credit card processing and an additional 0.6% fee on each transaction involving an international credit card. Moreover, sellers on the marketplace will have to pay a standard $0.25 fee on direct or ACH payout. Stripe costs a little more than the competitors, but their services are exceptional.
No mass payments – Stripe Connect does not allow the admin to pay multiple sellers at once.
Online Marketplaces Using Stripe Connect
Leading global brands and online marketplaces use Stripe Connect to facilitate the flow of funds. Lyft, for instance, offers drivers the convenience to get paid within a couple of hours through Express Pay built using Stripe Connect. Similarly, Kickstarter funds over 160k projects using Stripe Connect, helping creators from 20+ countries.

Moreover, Instacart – a grocery retail giant uses Stripe Connect to accept payments directly from customers and facilitate payments to shoppers, delivery partners, and grocery stores.

Availability
While Stripe Connect is currently available for businesses in 43 countries, it accepts payments from customers across the globe. 
Pre-integrated With Yo!Kart
Yo!Kart is an industry-leading multivendor solution that comes with powerful in-built modules like product catalog system, shipping management, tax management, and more. The platform currently empowers more than 1000 eCommerce marketplaces worldwide. Success to Yo!Kart is derived from our agile team that continuously endeavor towards building a future-proof online marketplace software. The pre-integrated Stripe Connect module in Yo!Kart is a step towards further streamlining & automating payments for improved efficiency in an online marketplace. Stripe Connect Split Payment API automates fund transfers and provides real-time split payments which are invaluable for an online business.
How Stripe Connect Works With Yo!Kart (How to enable)
To access and enable this feature, go to Plugins -> Split Payment Method under System Settings in the admin dashboard. Once Stripe Connect is activated, the multi-vendor platform will automatically disable regular payment methods like PayPal, Amazon, Bank Transfer, and others.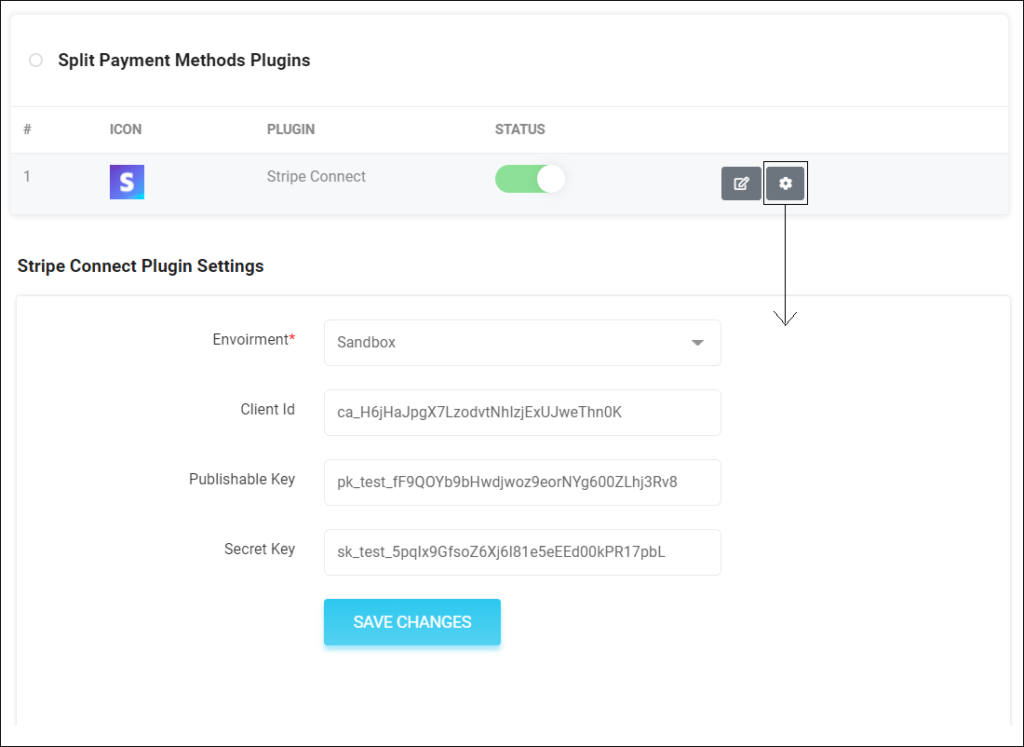 To learn how to set up Stripe Connect plugin keys in Yo!Kart, click here.
Need more assistance on how Yo!Kart split payment method can empower an online multi-vendor marketplace?