With the proliferation of the internet and technology, the e-commerce sector has completely revolutionized the principles of buying and selling. By acquiring enormous popularity over social media, news portals, and search engines, e-commerce websites have been highly preferred by most of the customers over traditional offline retail shopping.

When you are running a business in an era where changes are happening on a daily basis, you do not understand which bandwagon to hop on or which can be a risky deal. Although traditional commerce has its advantages, thousands of businesses rely on e-commerce as it decreases investment and increases the convenience of the customers.
For those planning to start a business, an e-commerce website can help you deploy an impeccable money-making strategy without experiencing the stresses and limitations that arise with a brick and mortar business. And for those already running a standard business, it's time to future-proof your business against the advancement of the internet with a fully-functional e-commerce website.
Why Traditional Commerce Retailers should Embrace Ecommerce?
With technological advancements, the shopping trends among the customers have radically transformed over the past few years. Also, the soaring popularity of online shopping has completely integrated into our lives and imagining a day without it seems to be a daunting task. As per Statista, there has been a tremendous rise in the sales of e-commerce websites every year. With a whopping amount of $2.8 billion in the last year, retail e-commerce sales are expected to reach $4.88 billion by 2021.
With a huge impact of digital transformation over the commerce sector, people are more likely to purchase a product online rather than going to a physical store. Want to start your e-commerce business but waiting for the right time? There's no ideal time to start an online store. Yes, you heard it right! Because it's the ideation that transforms your business to the next level.
What are the Benefits of E-commerce over Traditional Commerce?
By enabling the customer to make a particular purchase in just a few clicks, an e-commerce website is an effective and affordable option that empowers you to augment your business. Let's dive deeper into the advantages of using e-commerce websites over traditional commerce.
1) No geographical limitation

When it comes to traditional commerce, you can only do business where you have set up your physical store. This is not the case with E-commerce websites. For them, the whole world is their playground if planned strategically. People from one corner of the world can easily order a specific product from another corner of the world with a few clicks.
2) Easy way to gain customer by search engine visibility
Traditional commerce shops depend mostly on branding and relations to drive more customers to their shop but on the other hand, e-commerce drive most of its traffic from search engines. Over 30% of e-commerce traffic comes from organic searches on search engines. This is just the traffic from organic searches and then we have advertisements, social media traffic which is the tipping point for many e-commerce businesses. By using an innovative solution like Yo!Kart for your e-commerce store, you can easily gather insights into the traffic coming from different social media platforms.

3) Lower cost/investment
One of the best reasons to open an e-commerce website is because it requires a low investment as compared to a physical store. To cut down the prices for your e-commerce website, you can make use of the best marketing strategy involving: organic search, pay per click or social media traffic. Also, the manpower and property required to get the business up and running is much less as compared to a physical store.
4) Locate product quickly
We have all been through the hassle of locating a specific product in a huge store, running up and down the aisles and asking the person in charge to assist you. This is not the case with e-commerce platforms, as the customer just has to click through intuitive navigation or just type the specific product in the search box to immediately find their requirement.
5) Save travel time and cost
The main reason for people shifting from traditional commerce to e-commerce is because it saves travel time and cost. For a physical shop, the customer has to visit the outlet to purchase the item whereas for an e-commerce website he can just do it with few clicks sitting on the couch. With the advent of m-commerce, it has, even more, saved the time of the customer by allowing them to purchase the products on the go.
6) Enables deal, bargain, coupons and group buying
Many of you would think that even traditional commerce offers deals, bargains, etc. But e-commerce website makes it more convenient and easy for customers to avail them. Imagine a situation where you have coupons for groceries in one store and discount voucher for clothing in a completely different store. Imagine the amount of hassle you would have to face to buy both these products. While in the case of online shopping, you can purchase anything with just a few clicks and avail both the coupon and discount voucher on the same platform.

By using our e-commerce solution Yo!Kart, you can effortlessly generate a detailed report of the discount coupons availed by the customers.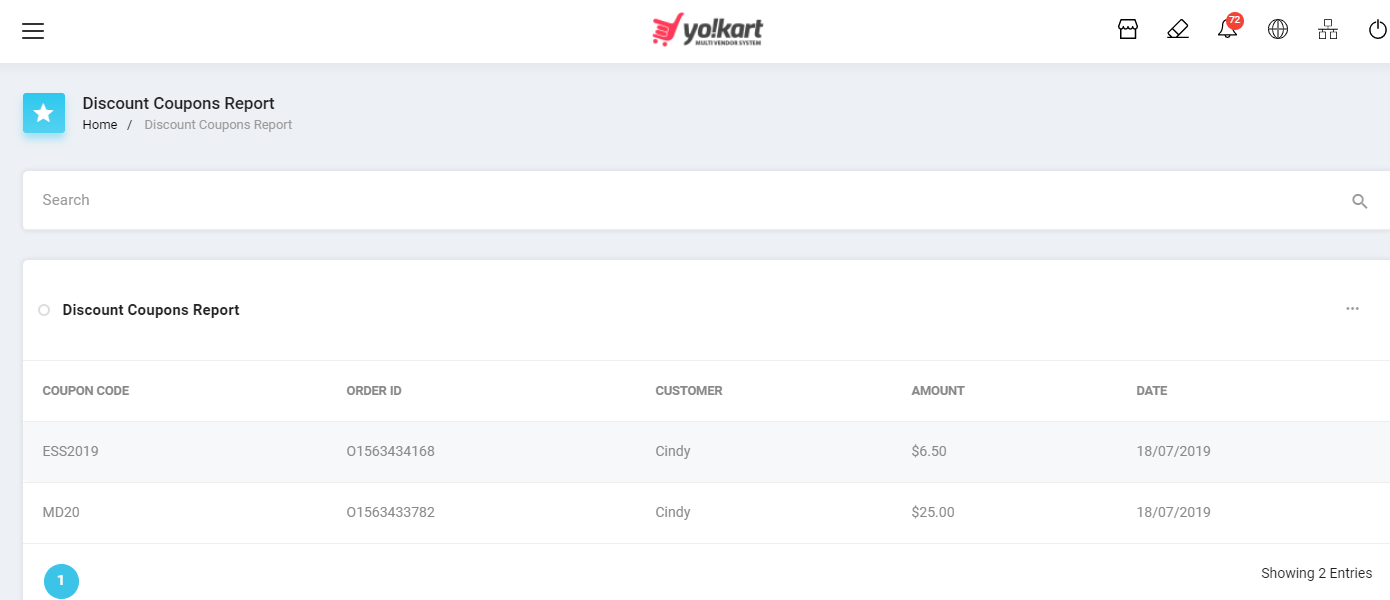 7) Abundance of information
When you go to a shopping store, the only information you see is that written on the product and the price of the product. In an e-commerce store, additional information is easily available to the customer in just a click. Mostly this information is entered into the system by individual vendors which require no extra effort or cost of the e-commerce owner.
8) Remains open all the time
Another major factor why the customer has shifted from traditional commerce to e-commerce websites is that they can shop at odd timings too. E-commerce store timings are 24*7*365. An e-commerce website has no obligation which is why they can remain open all the time. The sellers benefit from it as they gain more and more orders and for the customer, around the clock store is much more convenient.
9) Create e-commerce store for niche product
There are often niche products which are difficult to find in the physical world. Some things do not have a market in the physical world or even if they have, it's very scarce. In the online sphere, all you have to do is type the specific product in a search engine and you will find a list of websites that sell the product. For instance: Spare parts of the equipment are very hard to find in the physical world but comparatively easier in the online world.
10) Creates targeted communication
To create a targeted communication, the only thing you require is the email address and personal information/ habits of the potential customer. To gather this information, creating a registration page and enabling cookies on your website is important. Once you get a hold of the habits of the customers, you can send across relevant messages. This information also helps in recommending products on the e-commerce website. Some e-commerce websites also send emails with products you may like to buy.

By leveraging the smart recommendations in the Yo!Kart, you can easily recommend products to your users based on the system weightage and send them personalized emails too.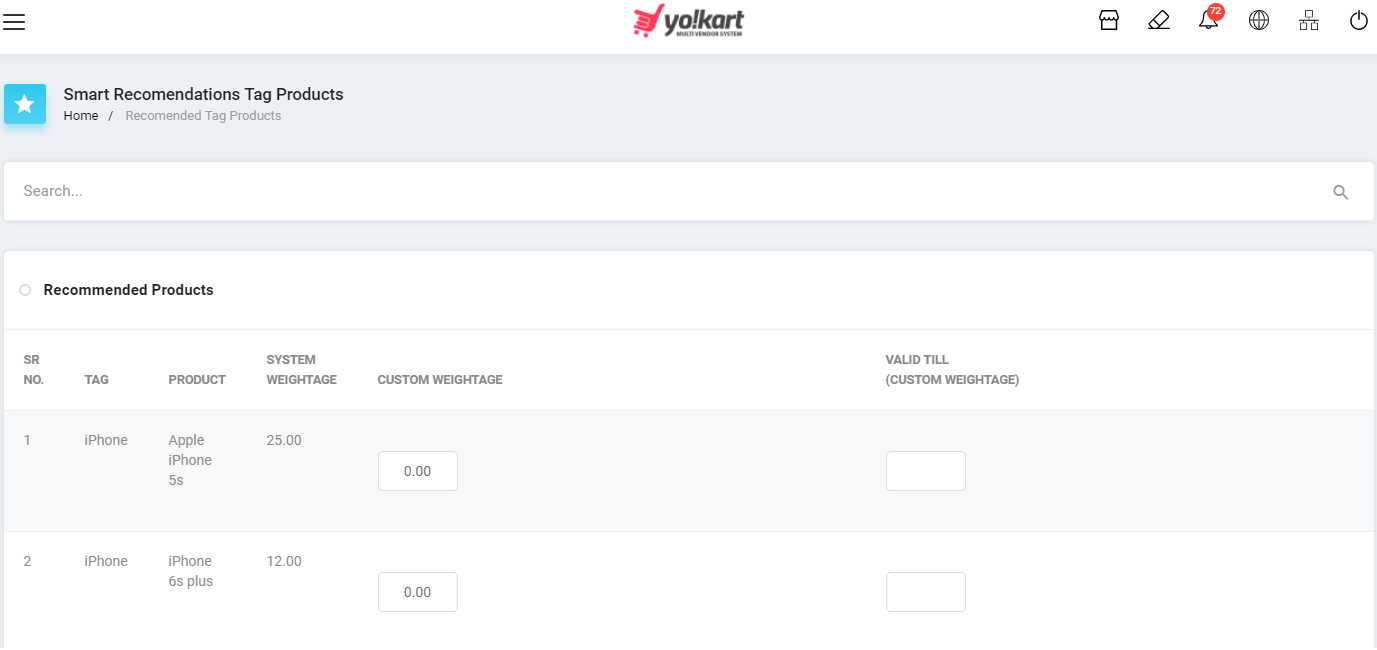 11) What is the Right way for Traditional Retailer to Move to Digital?
With an aim to stay competitive and achieve unparalleled growth, many businesses are migrating to the world of e-commerce from their conventional methods of selling. While online retail is growing at a massive rate nowadays, moving to digital commerce is a great idea irrespective of your business sector. To offer exceptional convenience to the customers and empower your brand, here is a checklist that you need to consider before moving to e-commerce.
Start with the Groundwork


The first step includes creating an effective strategic plan for your business. Based on the processes, competencies, and the area of services of your business, you can build an efficient strategy tailored to match your business requirements. Secondly, prioritizing your customer base can help you focus on a targeted market.
Analyzing Customer Behavior


Another crucial step is understanding the user behavior and their requirements from your business. By getting insights into the shopping patterns of the customers, you can easily position your products and services accordingly.

This enables you to provide a personalized experience to your customers which further helps to empower your business. 
Setting Up A Store


Once you finalize the strategic goals, select a niche product idea, analyze the target audience, and develop an in-depth understanding of the customer expectations, you are ready to set up an online store for your business. However, to run this digital store successfully, you need to create a merchant account. Also, you need to create a database (with an intuitive and user-friendly interface) that can help you organize the products on your e-commerce website in an effective manner. 
Social Media


Leveraging the power of social media to create a unique and vigorous experience among the users. Being one of the most crucial steps to hit your target audience, an effective social media strategy can help you drive traffic to your e-commerce website. To ensure a successful roadmap for social media, you may hire a professional for some unique marketing tactics.
Planning to launch an e-commerce website for your business to cope with the growing market? Need help to migrate your traditional store to a digital platform? Well, Yo!Kart can help you build an exceptional e-commerce website that guarantees more leads, better traffic, and high conversions. Be it a startup or a billion-dollar entity, it's best-in-class e-commerce marketing tactics can seamlessly deliver a smooth shopping experience to the customers. So, what are you waiting for? Get ready to put your best foot forward in the market with a unique e-commerce solution like Yo!Kart.