There is no doubt that customers now prefer ecommerce over traditional offline retail shopping. There has been an ongoing debate since forever regarding the advantages of one over the other. E-commerce websites have become popular and the whole online world is a proof of it. Social media, news websites and search engines are filled with advertisements of ecommerce website.
When you are running a business in the era where changes are happening on a daily basis, you do not understand which bandwagon to hop on or which can be a risky deal. Although traditional commerce has its own advantages, thousands of businesses rely on e-commerce to make a profit as it decreases the investment and increases the convenience of the customers.
Customers now use the internet on a daily basis. E-commerce allows the customer to make a particular purchase in just a few clicks. You can easily expand your businesses from local to global by starting an ecommerce website. The following points are the advantages of e-commerce website over traditional commerce.
1. No geographical limitation
When it comes to traditional commerce, you can only do business where you have set up your physical store. This is not the case with E-commerce websites. For them, the whole world is their playground if planned strategically. People from one corner of the world can easily order a specific product from another corner of the world with the few clicks.
2. Easy way to gain customer by search engine visibility
Traditional commerce shops depend mostly on branding and relations to drive more customers to their shop but on the other hand e-commerce drive most of its traffic from search engines. Over 30% of e-commerce traffic comes from organic searches on search engines. This is just the traffic from organic searches and then we have advertisements, social media traffic which is the tipping point for many e-commerce businesses.
3. Lower cost/investment
One of the best reasons to open an e-commerce website is because it requires a low investment as compared to a physical store. Some of the ways to cut down the price are by choosing the best marketing strategy for your e-commerce website like: –  organic search, pay per click or social media traffic, also the number of employee and properties required to get the business up and running is much less as compared to a physical store.

4. Locate product quicker
We have all been through the hassle of locating a specific product in a huge store, running up and down the aisles and asking the person in charge to assist you. This is not the case with e-commerce platforms, as the customer just has to click through intuitive navigation or just type the specific product in the search box to immediately find their requirement.
5. Save travel time and cost
The main reason for people shifting from traditional commerce to e-commerce is because it saves the travel time and cost. For a physical shop, the customer has to visit the outlet to purchase the item whereas for an ecommerce website he can just do it with few clicks sitting on the couch. With the advent of m-commerce, it has, even more, saved the time of the customer by allowing them to purchase the products on the go.
6. Enables deal, bargain, coupons and group buying
Many of you would think that even traditional commerce offers deals, bargains etc. But e-commerce website makes it more convenient and easy for customers to avail them. Imagine a situation where you have coupons for groceries in one store and discount voucher of clothing in a completely different store. Imagine the amount of hassle you would have to face to buy both these products. when it comes to online shopping you can purchase anything with just by few clicks and can avail the whole coupon and discount voucher which you have.
7. Abundance of information
When you go into a shopping store, the only information you see is that written on the product and the price of the product. In an e-commerce store, additional information is easily available to the customer in just a click. Mostly this information is entered into the system by individual vendors which require no extra effort or cost of the ecommerce owner.
8. Remains open all the time
Another major factor why the customer has shifted from traditional commerce to e-commerce websites is that they can shop at odd timings too. E-commerce store timings are 24*7*365. An e-commerce website has no obligation which is why they can remain open all the time. The sellers benefit from it as they gain more and more orders and for the customer, a round the clock store is much more convenient.
9. Create e-commerce store for niche product
There are often niche products which are difficult to find in the physical world. Some things do not have a market in the physical world or have a market but are very scarce. In the online sphere, all you have to do is type the specific product in a search engine and you will find a list of websites that sell the product. For instance: – Spare parts of equipment are very hard to find in the physical world but comparatively easier in the online world.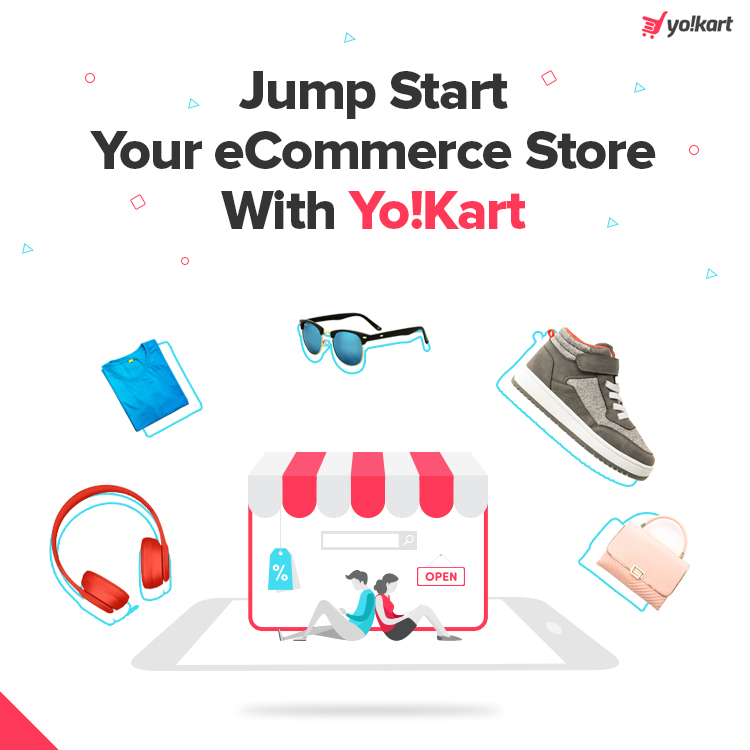 10. Creates targeted communication
To create a targeted communication, the only thing you require is the email address and the personal information/ habits of the potential customer. To gather this information creating a registration page and enabling cookies on your website is important. Once you get hold of the habits of the customer you can send across relevant messages. This information also helps in recommending products on the e-commerce website. Some e-commerce websites also send emails with products you may like to buy.
Also Read: – How dynamic product recommendation can help in increasing sales
Final Thoughts
79% of Americans shop from an e-commerce website, and a majority of people prefer online shopping as it is the most convenient option. It is high time to hop on the bandwagon and launch you own ecommerce website to capture the growing market. It is important you understand the shopping tendency of the audience you are planning to cater. The above-mentioned points will help you make the final decision whether to shift to an e-commerce website or not.