Marketplace
Ready
Multivendor
User
Friendly
Highly
Secured
SEO
Friendly
Free
Tech Support
Bring Your Retail Store Online
Starting a multi-vendor eCommerce marketplace has never been easier!
Have no clue about coding? No worries! Setting up your online store with Yo!Kart is as easy as it gets. Our multivendor software system is a complete package in itself. It comes with a visually appealing & intuitive theme, robust shopping cart software, and offers pretty much a plug & play setup. Just list your products through an easy to use admin dashboard and get things running!
Flexible & Scalable
Intuitive CMS for easy website updates
Easily upgrade to advanced packages
Start selling Online with Yo!Kart
A Budget Friendly Multi-Vendor Shopping Cart Platform
Yo!Kart is easy on your pocket
Yo!Kart packages are designed keeping SMBs in mind – in order to allow them to start at a small price and then move on to more advanced packages as their business grows. Yo!Kart offers small businesses its startup package at just $500.
Get Web Hosting
With Yo!Kart starter package, you also get a web hosting service to run your store for one year. Meaning, the effective cost of our product is lesser than the listed value.
Must-Have Features to Grow Your Multi-vendor Marketplace
Take Your Retail Business to the Next Level with Yo!Kart
Get Started
Bigger Profit Margins
Costs less than physical store; produces higher ROI
Consumer Behavior Insights
Gather useful consumer behavior insights through Analytics
Easy Business Expansion
Reach new market at significantly
low cost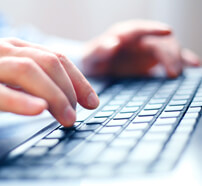 Meet Customers' Expectations
Recieve honest customer feedback to improve expectations.
Effortless Business Promotion
Promote business on social media, search engines, in a couple of clicks
Make Sales 24* 7
Sell products beyond business hours & make more money
Benefits of
Selling Online

for Small Businesses
Open Your ECommerce Store Now With Yo!Kart
Get Started
Clients' Testimonials that Depict our Commitment to Success
I am very impressed and grateful to work with Yo!Kart. All of my demands have been met and have exceeded expectations. We have developed a very good professional relationship throughout my time working with team Yo!Kart. Everyone I've worked with has been pleasant and professional. There is a lot of attention to detail when it comes to the work they do.
Alexander Zebnitski (Co-Owner) - USA Based Supplements Marketplace
Yo!Kart - the best decision we made for our business. Yo!Kart allowed us to create the multi-vendor marketplace we needed for our company. Yo!Kart was the only solution with all the features we needed for our multi-vendor marketplace. Alternatives Considered - Dokan, CS-Cart Multi-Vendor Marketplace Platform, CedCommerce Magento 2 Apps and WordPress. It has very important features no one else has. these features will allow us and our sellers to generate more revenue.
Ran Kravitz (CEO - Chief Executive Officer) - Shagadoo
The system is very versatile and enables you to customize your settings to your required needs. They offer extensive assistance and support. We have launched a fully functional online marketplace for our country and community enabling them to buy and sell online with ease. This is an excellent stride for a small country like Namibia.
Jean N (Digital Specialist) - DotDune
Created a brand new racing memorabilia marketplace and we were up and running quickly. Overall working with Parul and the team has been wonderful. Reasons for Choosing Yo!Kart: Quick implementation, lower costs, ability to customize product to meet our requirements! Absolutely great team to work with.
Patrick P. (Founder) - Racer Collect
Within one week of launching the website, the company onboarded two restaurants. The team efficiently managed the workflow and communicated in Google Chat. Above all, they impressively fulfilled each requested feature, which enabled the company to save time and effort.
Mohammad Atteya | Samer (Managing Director) - Seplai
The amount of features especially for a B2B Marketplace. We found no marketplace framework or software which offers more features for this price than yokart - and it was very easy to install. The service team is great and helps a lot!
Tobias B. (CEO and Founder) - tryfl.de
Very responsive support during website setup and excellent after-sales service. The platform was everything I expected and the setup itself was quite easy. Everything they said they would do they did and delivered on time. I can relax knowing that my startup is setting off on a good solid foundation.
Chinasa U (CEO and Founder) - Safaripedia
Overall, I have been very impressed with Yo!Kart. Upfront, the cost seems more than their competitors, but it's a one time cost, as opposed to a subscription model, so after about 2 years with the subscription of their competitors, it will be cheaper, and over the next 20 years, it's a fraction of the cost of their competitors. The possibility to customize, and even hire them to do the customizations, has been the biggest selling point for me.
Alex P. (CEO and Founder) - Blenderender
The system brings in everything we have been looking for an Online Marketplace, both on the front end & back end. A great all-round system.
Aled R. (CEO and Founder) - Crefftus
The software offers nearly everything to start a successful marketplace. Support by the FATbit team is very good and they react really quick. Lovely design in the standard. Easy to understand backend for admin, sellers and customers. Customizations, translations and more can be done by the admin himself.
Lucas B. (CEO and Founder) - Wajemo
It was fun working with Yo!Kart team. They are very supportive and I received quality work from them. Whenever I needed some support, the team was always there to assist. Will definitely work with them for my future projects.
Vishal Anand (Founder) - MyCart Mauritius
I would highly recommend Yo!Kart for your project's needs. They focus on building excellent products that leave a lasting impression. I cannot thank Yo!Kart enough for all the help and support.
Carlos Vernier (CEO and Founder) - Oil & Gas Inventories
2 months of research, trial, and error tested Magento, OpenCart, Woocommerce and different platforms, then we found Yo!Kart, and for sure we weren't wrong. Everything you need to operate a multivendor multilingual multicurrency eCommerce marketplace is there.
Odeh N (Founder and CEO) - Mostawda
Flexibility of product to customize according to business requirements. Good support team. Excellent understanding of technical requirements of clients.
Beerala Vasu Deva Reddy (CEO and Founder) - eWheelers
I love the platform , I like the customer service and they always help in any question that I have.
Cristina Villar Nova (Founder) - Servimerx
Yo!Kart/FATbit provided me a ready made platform that suited my needs as having a little knowledge in the IT background. If anybody have business idea but no knowledge of IT then the platform is perfect for those people would like to invest and develop their business.
Tejkumar Sunuwar (Founder) - Mastang
The team has been very efficient in their support. Their expertise is outstanding. 1-year technical support was one of the factors and design of the GoQuick package. In our opinion, the GoQuick package is more user-friendly than the competitors even if it did take some time to get used to. I appreciate that I was able to make changes to suit my requirements while giving me the option to include all of the functions at a later stage. Also, I am very happy with the marketing work that has been done.
Prabashnee Naidoo (Managing Director) - Samsyn