Expand Your Business Reach By Launching An eCommerce Marketplace With Mobile App At A Competitive Price.
Learn More
Launching an eCommerce Marketplace Is Super Easy with
Yo!Kart
Unlock the true potential of your retail business by going online.
See Demo
Marketplace
Ready
Multivendor
User
Friendly
Highly
Secured
SEO
Friendly
Free
Tech Support
Bring Your Retail Store Online
Starting a multi-vendor eCommerce marketplace has never been easier!
Have no clue about coding? No worries! Setting up your online store with Yo!Kart is as easy as it gets. Our multivendor software system is a complete package in itself. It comes with a visually appealing & intuitive theme, robust shopping cart software, and offers pretty much a plug & play setup. Just list your products through an easy to use admin dashboard and get things running!
Flexible & Scalable
Intuitive CMS for
easy website updates
Easily upgrade to
advanced packages
Start selling Online with Yo!Kart
A Budget Friendly Multi-Vendor Shopping Cart Platform
Yo!Kart is easy on your pocket
Yo!Kart packages are designed keeping SMBs in mind – in order to allow them to start at a small price and then move on to more advanced packages as their business grows. Yo!Kart offers small businesses its startup package at just $500.
Get Web Hosting
With Yo!Kart starter package, you also get a web hosting service to run your store for one year. Meaning, the effective cost of our product is lesser than the listed value.
Must-Have Features to Grow Your Multi-vendor Marketplace
Take Your Retail Business to the Next Level with Yo!Kart
Get Started
Bigger Profit Margins
Costs less than physical store; produces higher ROI
Consumer Behavior Insights
Gather useful consumer behavior insights through Analytics
Easy Business Expansion
Reach new market at significantly
low cost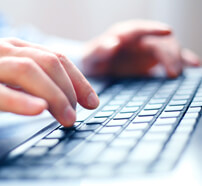 Meet Customers' Expectations
Recieve honest customer feedback to improve expectations.
Effortless Business Promotion
Promote business on social media, search engines, in a couple of clicks
Make Sales 24* 7
Sell products beyond business hours & make more money
Benefits of
Selling Online

for Small Businesses
1000+ Clients trusted Yo!Kart
See what our clients are saying
I came across Yo!Kart through numerous positive reviews. We engaged the team to customize the platform for our own start-up and were so pleased by both the end-result and the entire working process itself.
Noorindah Iskandar
Founder, Modenseek.com
It was fun working with Yo!Kart team. They are very supportive and I received quality work from them. Whenever I needed some support, the team was always there to assist. Will definitely work with them for my future projects.
Vishal Anand
Founder & CEO , MyCart Mauritius
2 months of research, trial, and error tested Magento, OpenCart, Woocommerce and different platforms, then we found Yo!Kart, and for sure we weren't wrong. Everything you need to operate a multivendor multilingual multicurrency eCommerce marketplace is there.
Odeh N
CEO and Founder, Mostawda
I would like to thank Yo!Kart team for the excellent product. I bought the system 6 months ago. The system works superbly and technical support is very great. I encourage people to do business with this company!
Jean-Nicolas Guay
President, Ketshops
Yo!Kart turned out to be just the right product we needed for developing our website. The team behind Yo!Kart was also very professional and supportive and assisted us greatly in customizing the website as per our requirements.
Onika Griffith-Elliott
Founder, Different of Cause
Flexibility of product to customize according to business requirements. Good support team. Excellent understanding of technical requirements of clients.
Beerala Vasu Deva Reddy
CEO and Founder, ewheelers
The Yo!Kart Team & the Project Coordinator Jaspreet Bajwa is amazing. This is the reason why I purchased the Yo!Kart Markeplace Platform. Great UX design, Smooth Admin Back-end, Amazing team, Very responsive and fast - just a little too costly when I need to adjust things in the code.
Demba Lehrer
CEO and Founder, Farmed Today B.V. Marketplace
We really enjoy working with Yo!Kart Team, and think they have done a fantastic job so far.
Greg Klupar
Co-Founder & CTO, Voyij
Let's Start Something Great.