Why analytical tools are important for an eCommerce store?
To Reduce Marketing
Cost
To Understand
Customers
Plan & Develop New
product/service
Take Effective
Decisions
Social Media Analytics
Yo!Kart offers you the ease to know which of your social profiles and campaigns get more visitors to your eCommerce store. Social, being a great way to boost sales and branding is one area of marketing on which businesses invest a good deal of time and money. The data gathered from Yo!Kart's social analytics will ensure that your social media marketing strategy is on the right track.
Conversion Statistics
Make your sales funnel better with conversion statistics of Yo!Kart. This segment of reports gives deep insights into various aspects of buyer journey. Here you can see how many orders reached checkout and how many got cancelled. The percentage of products added to cart, purchased and cancelled will enable you to understand what lacks in your conversion funnel and what needs your attention.
Yo!Kart is Complete as an eCommerce Solution; Check
Robust Reporting To Track Commissions & Tax
Commission Reports
Know about the total number of orders placed, sales made by each shop and commissions earned from those orders/sales. Viewing all this at one place makes it easy for the admin to keep tabs on earnings made from commission.
Tax Report
Tax reports of Yo!Kart lets you evaluate tax against each order processed through the marketplace. Here you will view number of orders placed with each shop along with the amount of tax.
Latest Sold Products
View important details of sold products like unit price, number of orders, shipping cost, tax, and commission. This report gets updated automatically as new products get sold.
Use Interpretive Details to Make Best Decisions
Top Referrer Sites & Country wise traffic
Get insightful data about where your traffic is coming from. Yo!Kart's analytics will help you see which are the top referrer sites and which country brings more traffic to you. Tune in this data with your current marketing budget and goals to improve referral traffic.
Discuss your requirements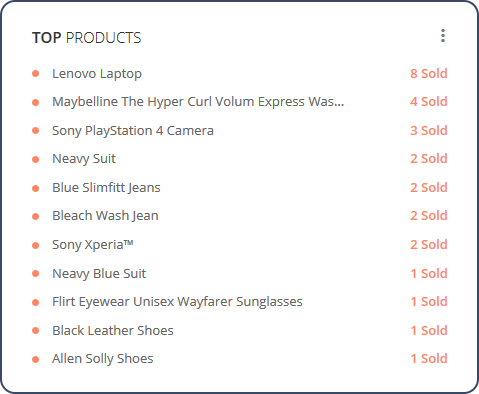 Learn About The Top Selling Products
See right on your dashboard, which are the top selling products on your store. To get more precise information, you can add filters (today, weekly, monthly, yearly) to these results and learn about products that get sold most on a certain day, in a week, month or a year.
Impression Analysis with Hotjar
Quickly integrate Hotjar code with Yo!Kart-powered marketplace to visualize user behavior and get insights on webpage performance. This will provide access to accurate impression analysis and help you improve conversion rate and user experience.
Track And Manage Conversion Events
Facebook Pixel has been integrated with the multivendor platform which helps in tracking and managing the conversion events. The admin can track events like cart to cart, add to wishlist, initiate checkout, contact us and many more.
Start your online store with Yo!Kart - A feature rich multivendor eCommerce platform
Let's Begin It Today