Get FREE Digital Marketing Consultation Services for 6 Months Learn More
Close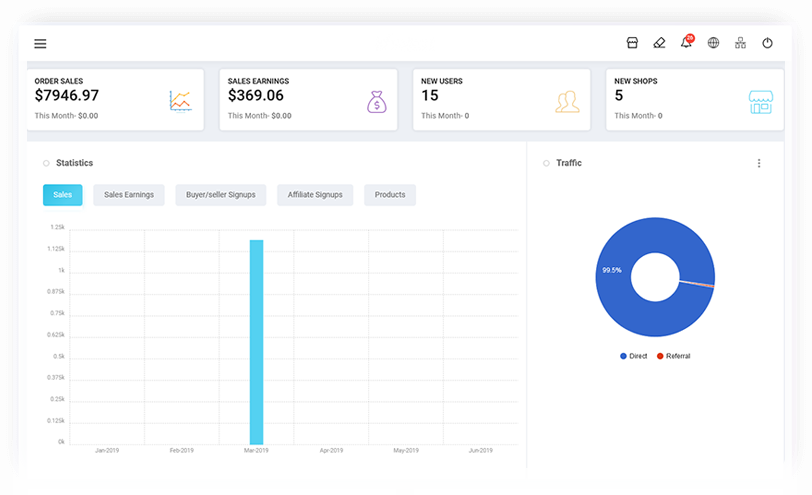 In-built Analytics & Reporting Tools To Quantify Your Business
Review Your Store Performance & Make better choices based on facts and figures
View admin demo
Visitor Statistics

View clear figures of how many visitors land on your website every day. Yo!Kart offers statistics of daily, weekly and monthly visitors, top referrers as well as information about visitors' countries to help you learn more about them.

Sales Reports

Sales report includes details of transactions taking place over your marketplace. It includes data related to sales earnings, orders, shipping, tax, refunds, etc. Use this report to view total orders and their particulars.

Traffic Analytics

Keep a watch on traffic and learn about the sources through which you get maximum and minimum users. Improve user targeting and overall marketing process based on the insights gathered from traffic analytics.
Why analytical tools are important for an eCommerce store?
To Reduce Marketing Cost
To Understand Customers
Plan & Develop New product/service
Take Effective Decisions
Choose the price plan & start online Store
Robust Reporting To Track Commissions & Tax
Commission Reports
Know about the total number of orders placed, sales made by each shop and commissions earned from those orders/sales. Viewing all this at one place makes it easy for the admin to keep tabs on earnings made from commission.
Tax Report
Tax reports of Yo!Kart lets you evaluate tax against each order processed through the marketplace. Here you will view number of orders placed with each shop along with the amount of tax.
Latest Sold Products
View important details of sold products like unit price, number of orders, shipping cost, tax, and commission. This report gets updated automatically as new products get sold.
Use Interpretive Details to Make Best Decisions
Top Referrer Sites & Country wise traffic
Get insightful data about where your traffic is coming from. Yo!Kart's analytics will help you see which are the top referrer sites and which country brings more traffic to you. Tune in this data with your current marketing budget and goals to improve referral traffic.
Discuss your requirements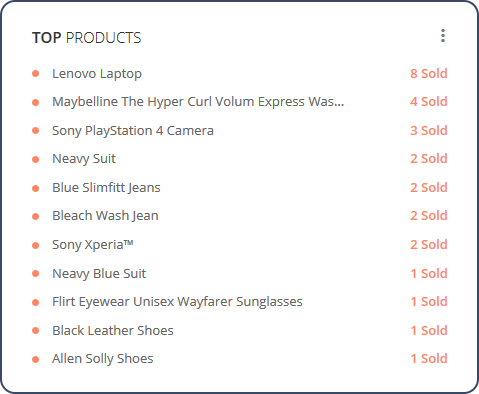 Learn About The Top Selling Products
See right on your dashboard, which are the top selling products on your store. To get more precise information, you can add filters (today, weekly, monthly, yearly) to these results and learn about products that get sold most on a certain day, in a week, month or a year.
Start your online store with Yo!Kart - A feature rich multivendor eCommerce platform
Let's Begin It Today
Cancel
Book Free Personalised Yo!Kart Demo with our experts
Our eCommerce marketplace expert will walk you through Yo!Kart features and functionalities.
Cancel
Experience Yo!Kart's Demo
Take a tour of our multivendor platform to explore product features.
Cancel
Create your dream multi-vendor eCommerce store with Yo!Kart
Contact with us