Start Your Multi-Vendor eCommerce Store @
$500
An exclusive Yo!Kart package for startups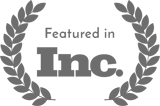 Buy Now
What's in this Yo!Kart Package for
Startups?
Peace of mind and eCommerce technology @ very small charge.
FREE Hosting
For complete one year, benefit from free hosting that comes with 2GB server space, and 5 email accounts (200MB space each).
All the features
You need not worry about the technology, as Yo!Kart is packed with high end features. All what we expect is that you become successful in your venture so that you can upgrade to GoQuick or GoCustomLite or GoCustom eCommerce marketplace package during or after the expiry of Startup package duration.
Tech support
Yo!Kart team will stand by you and help you out with every technical query or detail. And we won't charge anything for it. Promise.
*Yearly cost of SSL certificate, Dedicated IP is USD 150 and SSL Installation is Free.
We offer "30-Days Money-Back Guarantee" to ensure customer satisfaction of our products. If for any reason you wish to discontinue using the product, within a month of the purchase, we will issue a refund within 24-48 hours after deducting 4% payment gateway transaction fee and USD 18/hour for the hours spent on your project.
Launch your dream multivendor eCommerce store with Yo!Kart
Major features of
Yo!Kart
Responsive design
Multivendor & multi store
Commission settings
Multiple revenue streams
Social media integration
Major payment gateways
Search engine friendly
Review & ratings
Reports & analytics
Yo!kart
User

Demo

For entrepreneurs who want to test the waters of multivendor eCommerce, we have evolved a special package that costs only $500.
Yo!Kart
multivendor

system demo
Frequently Asked Questions
What happens after the expiry of 1 year Startup Package license?
If you wish to continue your business, you need to upgrade your online store to GoQuick, GoCutomLite or GoCustom package.
Are there any cancellation charges, if I don't want to continue after 1 year?
If you wish to discontinue to run your online store after 1 year, there won't be any charges from our side.
Are shopping cart scripts editable?
Yes – scripts are editable, some portion is encrypted. We deploy our framework in encrypted format which is a collection of functions with a bit different syntax than PHP standard syntax. Your programmers (1+ years experienced) can learn our framework by reading the documentation provided. You get access to the scripts after buying any of our owned license package.
Can I use my own domain and logo?
Yes you can upload your own logo from admin area and you can point your domain name to our servers via updating DNS records or A record.
What do I get if I wish to continue after 1 year?
You get complete database backup and website copy with non-exclusive license to run multivendor eCommerce website on your domain/sub-domain as per the licence price paid by you.
Do I get backup of the database, if I do not wish to continue after 1 year?
Startup package license is hosted on our web server, therefore we do not share the database backup as per our security and privacy policy. However, your data hosted on our server will be destroyed after the expiry of 13 th month after your signup. It will not be shared with any 3 rd party.
Can I order custom features with this package?
Customization is possible only in GoQuick, GoCutomLite and GoCustom Packages. However, we do not offer customization in Startup package.
How fast are the servers where my eCommerce website will be hosted?
It will be almost same as you experience at demo URLs. In case you prefer to host the website with particular hosting company and using particular package, we recommend that you consider buying or upgrading to Owned License where you get the license to install the application on your own servers/hosting account.