Team YoKart wishes for your safety and well-being. To ensure hassle-free business flow, we are serving from home and all our services are running in routine.
Check Our COVID-19 HELP OFFER
Close
Yo!Kart's Competitive Edge:
An Array of Functionalities and Benefits
A well-engineered marketplace solution, Yo!Kart has features and functionality that give it dominance over other leading eCommerce solutions. This eCommerce Multivendor System enables businesses to react with agility and gain a competitive advantage in dominant online commerce businesses. In a continually evolving eCommerce ecosystem, we reduce the time to market and develop eCommerce capability for startups, SMBs, and large enterprises. Our multidisciplinary team delivers readymade, as well as custom eCommerce solutions for different business sizes across verticals. We have served 1000+ clients (b2b and b2c) to reconstruct the architecture of eCommerce and penetrate in categories like liquor, grocery, fashion, furniture, electronics, and many more.
Yo!Kart Doesn't Tell the Same Story as its Competitors
A person who is ready to spend thousands of dollars is already aware of the market or industry and is looking for the following answers:
Does your product have sustainable advantages over competitors?
What is the health and velocity of your sales pipeline?
In the case of Yo!Kart, prospects continuously ask us about our competitor spectrum and how we are better than them. So, we decided to compare each eCommerce solution one-by-one starting with CS-Cart in this Review.
Features and Functionality Differences
To capture growth, entrepreneurs need a new kind of marketplace dexterity i.e. features that can enable them to scale up with agility for optimal growth. The following comparison tables of CS-Cart and Yo!Kart Multivendor can aid in the decision-making process of a business owner.
Admin Features
Basic Package Comparison
(Yo!Kart $999 vs CS-Cart $1,450)
Features

Yo!Kart

CS-Cart

Product Catalog

Yo!Kart

Yes

CS-Cart

Yes

Advance Vendor Restrictions

Yo!Kart

Yes

CS-Cart

No

Category Commissions

Yo!Kart

Yes

CS-Cart

No

Affiliate & Referral

Yo!Kart

Yes

CS-Cart

No

Drag & Drop Editor

Yo!Kart

No

CS-Cart

Yes

Multiple Payment Gateways

Yo!Kart

Yes

CS-Cart

Yes

Detailed Reporting

Yo!Kart

Yes

CS-Cart

Yes

Social Commerce

Yo!Kart

No

CS-Cart

No

Multi Lingual & Multi Currency

Yo!Kart

Yes

CS-Cart

Yes

Abandoned Cart

Yo!Kart

Yes

CS-Cart

Yes
Service Level Features
(Basic Package Comparison)
Features

Yo!Kart

CS-Cart

Multiple Support Channel

Yo!Kart

Yes

CS-Cart

No

High Load Optimization

Yo!Kart

Yes

CS-Cart

No

Flexible Payment Terms

Yo!Kart

Yes

CS-Cart

No

Free Installation

Yo!Kart

Yes

CS-Cart

No
Vendor Features
(Basic Package Comparison)
Features/Benefits

Yo!Kart

CS-Cart

Separate Vendors Dashboards

Yo!Kart

Yes

CS-Cart

Yes

Add Wholesale Price/Quantity for Products

Yo!Kart

Yes

CS-Cart

No

Custom Catalog

Yo!Kart

Yes

CS-Cart

No

Inventory Management

Yo!Kart

Yes

CS-Cart

Yes

Vendors Can Define Processing Times, Shipping & Refund Policy

Yo!Kart

Yes

CS-Cart

No

Social Profiles Linking

Yo!Kart

Yes

CS-Cart

No

Promotion for Vendors

Yo!Kart

Yes

CS-Cart

No

Common Products for Vendors

Yo!Kart

Yes

CS-Cart

No

Product Import/Export

Yo!Kart

Yes

CS-Cart

Yes

Seller Rating

Yo!Kart

Yes

CS-Cart

Yes

Mobile Apps for Sellers

Yo!Kart

Yes

CS-Cart

No
Buyer Features
(Basic Package Comparison)
Features/Benefits

Yo!Kart

CS-Cart

Mobile Apps for Buyers

Yo!Kart

Yes

CS-Cart

Yes

Order Tracking

Yo!Kart

Yes

CS-Cart

Yes

Wallet System

Yo!Kart

Yes

CS-Cart

No

Separate Checkout

Yo!Kart

Yes

CS-Cart

No

Order Cancellations

Yo!Kart

Yes

CS-Cart

Yes

Product Rating & Review

Yo!Kart

Yes

CS-Cart

Yes

Customer– Vendor Communication

Yo!Kart

Yes

CS-Cart

Yes

Order Returns

Yo!Kart

Yes

CS-Cart

-

Reward Points

Yo!Kart

Yes

CS-Cart

Yes

Smart Product Recommendations

Yo!Kart

Yes

CS-Cart

No

Guest Checkout

Yo!Kart

Yes

CS-Cart

No
Get In-depth Information About Yo!Kart
List of Add-Ons That CS-Cart Provides at Extra Cost But Yo!Kart Gives it FREE in The Base Package
As the eCommerce market evolves, entrepreneurs are increasingly employing sophisticated add-ons to streamline their online business. These add-ons help manage complicated aspects of an online marketplace and automate various processes that may have been previously time-consuming and tedious.
Add-Ons

Yo!Kart

CS-Cart

Affiliate & Referral

Yo!Kart

Free

CS-Cart

Paid

Product Filters by Categories

Yo!Kart

Free

CS-Cart

Paid

Back to top Button

Yo!Kart

Free

CS-Cart

Paid

Wallet System

Yo!Kart

Free

CS-Cart

Paid

Order Cancellation

Yo!Kart

Free

CS-Cart

Paid

Filter by Options

Yo!Kart

Free

CS-Cart

Paid

Braintree Payment Gateway

Yo!Kart

Free

CS-Cart

Paid

Google Tag Manager

Yo!Kart

Free

CS-Cart

Paid

CCAvenue Payment Gateway

Yo!Kart

Free

CS-Cart

Paid

RTL

Yo!Kart

Free

CS-Cart

Paid

Quickbooks

Yo!Kart

Free

CS-Cart

Paid

PayPal Payout

Yo!Kart

Free

CS-Cart

Paid

Tax Jar API

Yo!Kart

Free

CS-Cart

Paid

Elastic Search

Yo!Kart

Free

CS-Cart

Paid

MSN Language Translation Module

Yo!Kart

Free

CS-Cart

Paid

Live Currency Convertor

Yo!Kart

Free

CS-Cart

Paid
Multi-Language Functionality
The ability to communicate globally is now a make-or-break proposition for eCommerce retailers. Language is the dimension of service that directly influences the usability of a website, its acceptance with the culturally determined metaphors, preferences, and other attitudes of the target group.
Customers want to search for, learn, and buy products or services in their native languages.
Providing a website that is optimized for each language means you are giving customers a personalized experience (being able to understand a brand's voice and vision easily) that not only helps to convert them but, they may return as customers and can also act as brand advocates.
Yo!Kart
A cloud-based machine translation service, i.e., MSN language API, is integrated within Yo!Kart multi-vendor, and it supports more than 60 languages. It is a proven, customizable, and scalable technology for automatic translation and equipped with features such as a bilingual dictionary and transliteration.
CS-Cart
CS-Cart multi vendor can display content in 26 different languages. The translations are available for the storefront, admin, and vendor panels.
Build an Online Marketplace That Supports More Than 60 Languages
Get In Touch
RTL (Arabic, Farsi, Urdu, Hebrew, Just to Name a Few)
Being a representative of the intellectual heritage of 22 modern Arab countries of MENA (Middle-East and North Africa), Right-to-Left languages (RTL) provide an excellent opportunity for eCommerce businesses to increase their reach in the fastest-growing region.
Many eCommerce solutions are not compatible with RTL (they require additional customization on many fronts). So, business owners should be aware of the potential problems they may face and choose the solution accordingly.
Yo!Kart
At no additional cost, Yo!Kart multi-vendor offers the RTL design flip for the web platform as well as for Android and iOS apps(buyers). The Yo!Kart team looks at the overall business model such that all the activities have been appropriately localized for Middle East's ethnography.
Example: Sawim.com - An online B2B platform designed to facilitate international trading and business partnerships between leading Saudi Arabian companies and the rest of the world.
CS-Cart
In CS-Cart, a right-to-left (RTL) design flip is offered at an additional cost.
Multicurrency
In the age of disruption and a constantly evolving payments landscape, companies have to understand their roles in the payments value chain.
A customer is more likely to buy or buy again when the whole process is simple and quick. Without the multicurrency option, you will never be able to achieve these two aims.
An eCommerce website must be completely configured to bill customers in the currency of their choice.
Yo!Kart
In Yo!Kart multi-vendor system, the prices can be displayed in different currencies. The marketplace owner can accept payments in any regional currency selected in the payment gateway. Further, with the help of an application programming interface (API), the owner can manage currencies automatically, hence staying up to date with the latest currency conversion rates.
CS-Cart
In CS-Cart multi-vendor, prices can be displayed in different currencies. Its live currency convertor is an add-on feature; you have to pay extra for it.
Elastic Search
Product information retrieval takes too long on eCommerce marketplaces that have massive databases. The relational database works very slowly while fetching search results through database queries.
ElasticSearch is a document-oriented database specially designed to store and retrieve structural, unstructured, geo, metric, or any other type of data.
By integration, ElasticSearch, Yo!Kart multi-vendor provides following benefits to an eCommerce marketplace:
Helps to manage a vast amount of data and fetch the required search query within 10 ms.
Can make geo-localized searches.
It can collect analytic information that assists while calculating the performance of the products.
It can scale up to thousands of servers and accommodate petabytes of data.

Concludingly, Elastic search is well-suited for faceting, evaluate queries, logging & analytics, migration, text search, and enterprise search.
CS-Cart
Elastic search is not included in the base copy (it is an add-on feature). Further, many business owners found its integration with the marketplace hard.
Technical Support
"An eCommerce solution that comes with good technical support will often win over users as it gives them an assurance that there will always be someone on the other side of the line."
Prospects want experiences marked by personalization, immediacy, and convenience. The quality assurance (QA) team is responsible for solving problems such as login errors, installation issues, and other difficulties that negatively affects the user experience.
We offer free support for 1 full year from the date of system delivery. Additional support or annual maintenance contracts (AMCs) can be purchased based on the number of hours.
Yo!Kart's Multiple-Channel Support
While our competitors are still in the strategy phase or struggling with how to provide a cohesive support experience across all touchpoints, we are many steps ahead of them. Yo!Kart provides multi-channel support in the form of online chat, social media, email, text messaging, and phone.
Apart from above, Yo!Kart has its very own project management tool, "Bizixx", that can single-handedly address all of the client's management-related requirements and issues. A client can directly assign any project-related task to the concerned person here and manage all the aspects of it.
Combining powerful communication features with project tracking capabilities, Bizixx has all essential functions such as budget tracking, account integration, file sharing, and more.
A dedicated business analyst is assigned to the client who then communicates on their preferred support channel. We align all channels in union where clients don't feel like they are treated like a number.
Yo!Kart's Agile Technical Support
After implementing agile methodology to development, project management, and delivery process, the Yo!Kart team blended it with technical support. This step has transformed the entire eCommerce professional support process and unlocked the value to a greater extent. Yo!Kart follows the following four steps:
Categorize client's issues around a particular problem and region.
Enable employees via workshops to empower them to think proactively about technical queries.
Creating a committed and problem-solving mindset.
Continuous improvement (adapting to changing customer needs).
Limited & Credit-Based CS-Cart Support
CS-Cart multi vendor offers free 90 days support. The credit-based support system is not based on time. For example - Questions about CS-Cart and Multi-Vendor functionality or how to set it up—5 credits and Complex code modification—from 20 credits. The transparency is further affected as the credits charged can be changed if the CS-Cart team discovers more facts.
Customer Reviews for CS-Cart Multi-vendor
Customer Reviews for Yo!Kart Multi-vendor
Performance
The success of an eCommerce marketplace depends upon crucial factors such as user experience, secure transaction, mobile responsiveness, quick load time, customer data security, and more.
Poor online store performance reflects poorly on the company as customers start looking for the same products or services on the competitor's website. Moreover, Google considers factors such as page load time while determining search engine results ranking.
Yo!Kart vs CS-Cart Performance Report
CS-Cart
To boost the marketplace performance, CS-Cart offers an add-on i.e. "Marketplace Performance Booster" at a whopping price of $2,500. It means all the performance-related features that you get in the Yo!Kart base copy without any extra charge, will cost you $2,500 (altogether) in CS-Cart.
Migrate Your Online Marketplace From CS-Cart to Yo!Kart
Get in Touch
Progressive Web Apps (PWA)
To improve the user experience (UX), visitor engagement, and conversion rates, Yo!Kart also provides PWA. Once installed, the user goes straight to the website after tapping the icon.
Click To Expand
Benefits of PWA for eCommerce Businesses:
Online Marketplaces with PWA run smoothly both as a native app and web page.
PWA is much cheaper to develop, deploy, promote, and maintain than native apps.
PWA allows the user to keep on browsing without an internet connection.
Online Marketplaces developed with PWA will function on mobile devices without any errors.
The loading time of PWA is 2-3x faster when compared with m-dot or other responsive web stores.
Cached assets reduce server load that leads to fewer data requirements.
CS-Cart
CS-Cart multi vendor gives only a buyer mobile app at a monthly subscription cost of $90. Seller App & Progressive Web Apps are not available in cs cart.
Launch Your Marketplace with Native and Progressive Web Apps at Just $1999
Get Started
Pricing
Nowadays, many eCommerce solutions use the following 3 approaches while deciding the price:
Undercharge for products (because of fear from global competition, lower barrier to entry in the niche, and increasing pricing transparency).
Overcharge for products (to get a quick return on investment)
Incremental approach (many business owners use existing products as their reference point)
How Did Yo!Kart Team Decide the Price?
The Yo!Kart team's pricing decision was based on an expansive rather than an incremental approach. We began price-benefit analysis before the development phase and decided which attributes customers are most willing to pay for. We further did perceptual mapping and conjoint analysis to determine how much value each feature offers to customers.
Cost of Self-hosted Multi-vendor Marketplace Solution
Yo!Kart
Yo!Kart provides 3 pricing packages i.e. Go Quick ($999), GoCustom Lite ($3,999), and GoCustom ($6,999). The latter two comes with the option of flexible payment policy. The upfront amount is 40%, and the rest can be paid after 3 months.
This allows an entrepreneur to start an online business with minimal investment effort. A domain name with extension ".store" is offered as a freebie with the purchase of Yo!Kart multi-vendor solution. Furthermore, Yo!Kart offers a 30-days money-back guarantee.
Note: All the features and functionalities are available in the 3 packages. The difference comes only with the design.
GoQuick: Default Design
GoCustom Lite: Partial Custom Design
GoCustom: Full Custom Design
Check Yo!Kart Packages
CS-Cart
Like Yo!Kart, CS-Cart also offers 3 pricing packages i.e. Multivendor ($1,450), Multivendor Plus ($3,500), and Multivendor ultimate ($7,500). The basic difference between packages is features and functionalities as the custom design option is not available in any of the packages.
The most expensive package, " Multivendor ultimate ($7,500)" is the only one that has all the features. The remaining 2 lacks some of the features and functionalities.
Important Note: Yo!Kart base copy (GoQuick) has equipped with most of the features that are available in CS-Cart's Multivendor Ultimate package.
Hosted Solution (Pricing):Yo!Kart's Special Package for Startups
Yo!Kart
We know that there is a lot to think about when starting up a new eCommerce business. But, with Yo!Kart startup package, we help entrepreneurs to fulfill their business goals with agility.The cost of launching an online multi-vendor startup venture with Yo!Kart is just $250 per year. The startup package is favorable for entrepreneurs in their new venture:
Free hosting for one year that comes with 2GB server space and five email accounts (with 200 MB space each).
Packed with high-end features, entrepreneurs can test their business model through startup package and, later on, upgrade to higher packages to expand their business and add more value to it.
By working with startups, we get to know what is working well about Yo!Kart and what should be done more to make it better, both design and functionality wise.
Further, we come to know more about the challenges that entrepreneurs face while starting an eCommerce business and what we can do extra to help them from any direction.
CS-Cart
CS-Cart provides no package for eCommerce entrepreneurs who require a hosted solution.
Also, the startup package is not available.
Mobile Apps
A business owner wins over their rivals by investing in Android and iOS applications, as there is no guesswork that mobile technology presents an opportunity. Decision-makers should consider mobile app development as a strategic imperative, or it should be used as a strategic lever because it holds the potential to boost sales.
Native Apps
Yo!Kart multi-vendor offers easy-to-use and feature-rich native mobile apps for buyers and sellers. The cost to purchase mobile apps is a one-time, unlike CS-Cart, where the price is based on a monthly subscription.
Buyer's App
Web Portal
Both Apps
(Android + iOS)
Save $800
*All Prices Include Yo!Kart GoQuick Package
Furthermore, if Android and iOS apps are purchased together, then marketplace owners can avail of a discount of $800.
Seller App
From sellers' perspective, Yo!Kart seller app contains features such as order details, transaction details, and buyer-seller communication. Further, the app makes it easy and convenient for sellers to list products and manage orders easily.
Enquire Now
Online Demo
Experiential marketing and in-store product demonstrations are important aspects of a buyer's journey. You can take a prospect who is unfamiliar or very little familiar with your product or services on a journey where they get to know how it works and other information that helps them to make a buying decision.
Important aspects of product demonstration:
Validate that the product does what it says.
Explain the product's features and its benefits in a way that doesn't feel like selling.
Yo!Kart
As a startup, an entrepreneur has to wear different hats to make ends meet. He may have to market, provide customer support, manage orders, and more. The list of activities can be endless and scary (for some) at first for a one-person team.
One can quickly gain confidence by exploring the features of Yo!Kart multi-vendor solution separately as admin, buyer, and seller.
Accessible (Open) Yo!Kart Demo Links
We provide links to online demo that can be accessed by anyone whether they are accessing the demo from the comfort of their home, at a coworking space, or from an office giving a presentation to C-level executives on building eCommerce capability for the organization.
Understand Product Demo amid Complex Customization Requirements
The Yo!Kart multi-vendor solution is being used by large enterprises as well. While working with large organizations, we observed their common pain points, such as multiple meetings, frequently changing requirements, and complex customizations to complement their business models resulting in a longer sales cycle.
As a solution, we did two things - give a personalized or on-site demo.
Personalized Demo
During the personalized demo, we walk you through each feature and answer your questions. During the session, we also get to understand your exact requirements and elaborate on what changes will be required to solve your business objectives. Usually, such a demo is conducted over Skype by sharing the screen.
On-Site Demo
A personalized demo may not necessarily bring convenience for a large organization as there might be hundreds of complex technical questions waiting to be answered on compatibility with already-deployed systems being used by the prospect, data transfer between a legacy system in use and Yo!Kart, and more.
After much homework, the on-site demo might prove to be an ideal option as it can reduce the sales cycle and enable the prospect to make an informed decision. If a prospect shows interest in an on-site demo, we do charge extra. If the total project cost is over 20,000 USD, then we don't charge the on-site demo fee. Learn More
CS-Cart
A personalized demo is given to a prospect willing to invest in CS-Cart multi-vendor. However, there is no open access to view the demo, and one has to provide contact details to gain access to the demo. Also, there is no information available on whether a prospect can receive an on-site demo of CS-Cart multi-vendor.
Post-Launch Marketing
"Ensure marketplace launch success by utilizing the post-launch stage"
The fact is that the long-term success of an online marketplace doesn't solely rely upon the launch marketing strategies. How vendors & customers perceive and experience offerings are also important to measure.
The resulting expansions of niches and industries have propelled consistent growth in marketing norms and strategies. Four elements that are fast-changing and have a direct impact on post-launch eCommerce marketplace marketing are:
Science: Generating data about why customers behave as they do.
Substance: To go beyond messaging to shape the experiences of customers.
Speed: Marketers need new agility to coordinate and provide oversight at high speed.
Simplicity: Expanding geographical footprints and creating new arrays of digital specialties & channels.
What does Yo!Kart Team do in its Post-Launch
Marketing Consultation Services?
We provide a framework and a measurement strategy to help marketplace owners quantify their influence and impact on various metrics through post-launch marketing. With the holistic view, we set an analytical benchmark and guide owners for a successful post-launch campaign.
List of Yo!Kart's Post-Launch Marketing Consultation Services
Along with search engine optimization and marketing aids, Yo!Kart multi-vendor gives 1-month free digital marketing consultation on:
Google Analytics, Google Search Console, & Google My Business accounts setup
Top 5 pages Keywords research
Top 5 pages Meta Titles and descriptions Optimization
Business profiles on top 10 citation sites
Content marketing plan to get more buyers and vendors
Social media strategy to get more buyers and vendors
CS-Cart
No post-launch marketing support is offered with CS-Cart multi vendor.
Customization
The essence of any successful marketplace is customization and to the extent, where a company can redefine every system and process. If done correctly, customization eliminates several difficulties and gives one platform that is tailored specifically to their needs. It addresses several essential psychology concepts such as "analysis paralysis," "cognitive dissonance," and "over choice." Easy customization is a must-have feature to scale and simplify the online marketplace to reach the widest market possible and to give a sense of importance and exclusivity to its customers.
Yo!Kart has a dedicated team that delivers additional customization. To add an extra layer of reliability, an additional 1-year warranty is provided on the work delivered.
Yo!Kart offers extensive customization options such as:
Custom Web &
Mobile Experience
Custom
Feature Integration
3rd Party
API Integration
Extra Backend
Functionalities
Apart From Above, Yo!Kart has Created Fully Customized Platforms for Different Niches: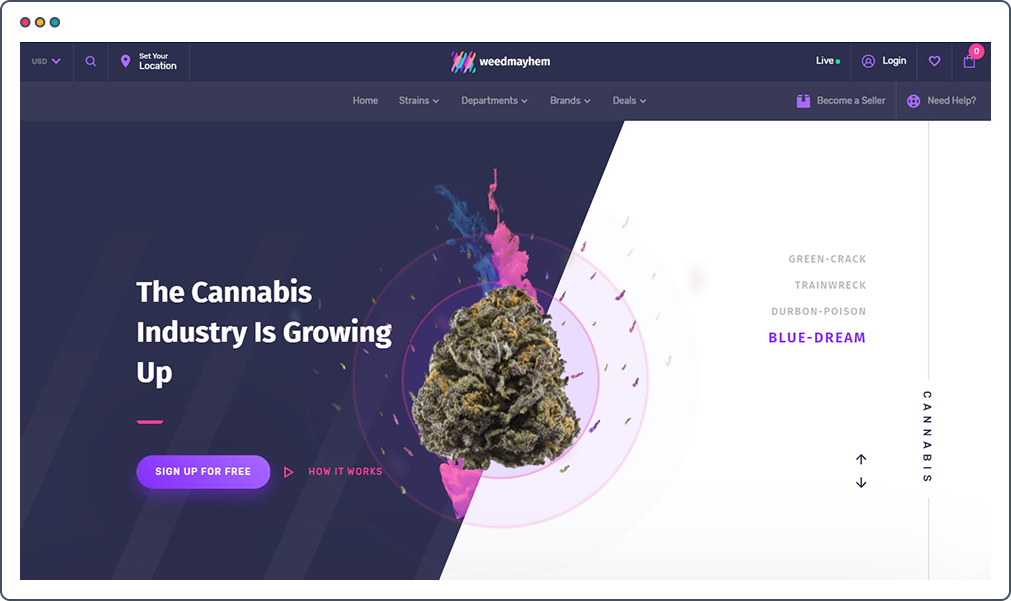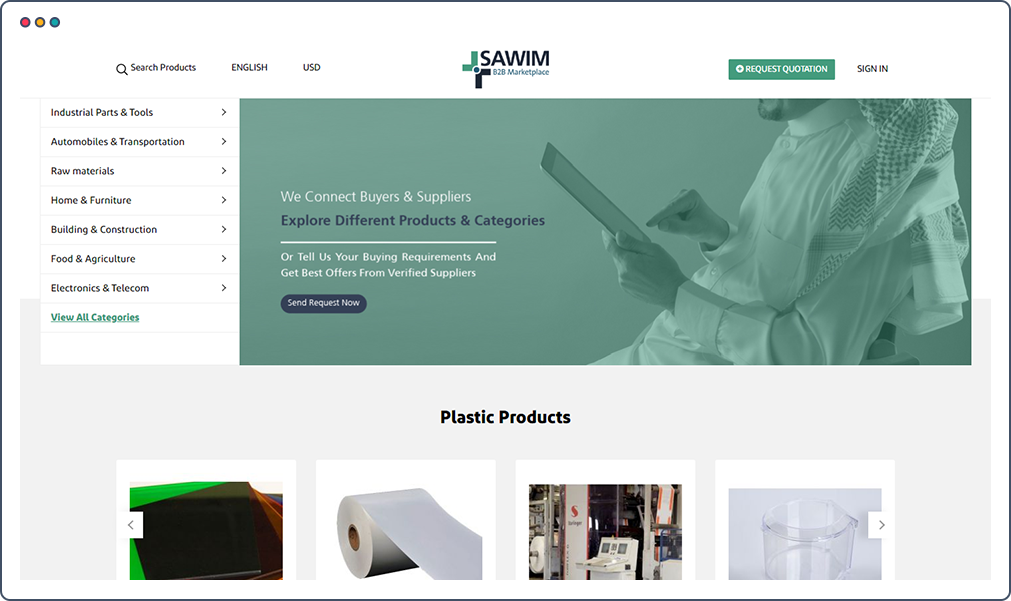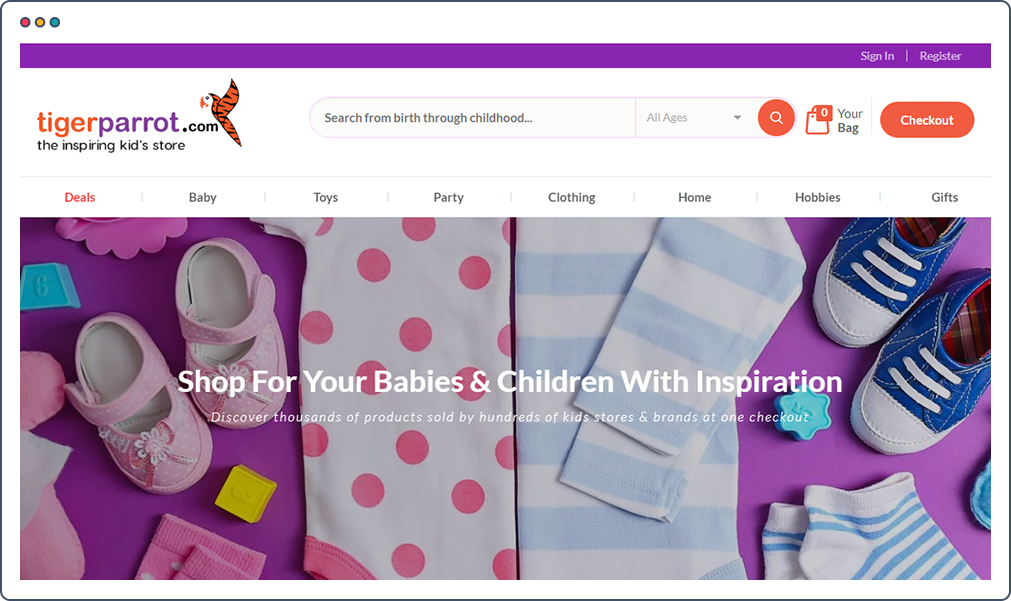 CS-Cart multi-vendor has partners in different countries. If the need for additional customization arises, their certified partners can provide CS-Cart multi-vendor development and design services. However, such a service comes with no warranty from CS-Cart officially.
Third-party Bloggers/Influencers Reviews
Empowered by social networks and websites, users now have more power to influence not only what they use but also what others use. Specifically, in the eCommerce business, software review matters a lot. A business owner must know what review websites are saying about the software on which he decides to build his marketplace.
In other words, reviews regarding online multi-vendor marketplaces such as Yo!Kart and CS-Cart (cs-cart.com) are essential for an eCommerce entrepreneur to go through and make an informed decision. It matters what people are saying on third-party websites as they are mostly authentic and insightful for decision-makers. Here are a few reviews left by people who have experienced both solutions
Yo!Kart
In addition to eCommerce-platforms.com, merchantmaverick.com, g2.com, Yo!Kart reviews can be seen on authoritative and premium websites like The Telegraph, Inc, Forbes, Entrepreneur, and more.
CS-Cart
CS-Cart reviews can be found on websites like eCommerce-platforms.com, merchantmaverick.com, g2.com, and more.
Yo!Kart vs CS-Cart Third Party Review
Merchant Maverick
CS-Cart is not as user-friendly as Yo!Kart. It takes a bit more than your everyday web knowledge to operate your store (especially since you might have to work through some bugs). If you don't have a solid understanding of code, you'll need to hire someone who does.
View More
Updateland
Comparing its features with other multi-vendor marketplace platforms like CS-Cart, Yo!Kart can easily be qualified as the most user-friendly and customizable ecommerce platform. Since it offers easy scalability and intuitive user experience, Yo!Kart can be considered as the right platform for launching an ecommerce marketplace.
View More
Does the Base Copy of CS-Cart ($1,450) Support 53 Million Products? Demystifying the Facts
At various places on the web, CS-Cart has confidently showcased ShopClues with 53 million products as its premium client. Of course, they have to do it for marketing as apart from ShopClues, no other CS-Cart based marketplace supports more than 20K products.
The Yo!Kart team decided to analyze how CS-Cart base copy is supporting such a high number of products on ShopClues.
Our developers compared the HTML and CSS files of Shopclues with CS-Cart base copy. The important thing to mention here is our research has nothing to do with the existential crisis that Shopclues is facing nowadays.
Following interesting observations were recorded:
The initial review of the HTML and CSS files made us believe that we are looking at two very different systems. We haven't found any original code of CS-Cart in Shopclues, but again this is the front end code and everything can be changed easily.
It was quite impossible as we were completely sure that the platform like CS-Cart can't misrepresent Shopclues as its client on multiple platforms. So, we made up our mind again and did an exhaustive comparison of both the platforms (CSCart and ShopClues).
Upon a deeper scan we observed that very rarely could we find CS-Cart framework-specific imprint on the front end data requests of ShopClues.
Also, the majority of JavaScript has been changed. More so the script for the AJAX files has been modified, barring some response parameters used in the script. The comparison implies that ShopClues' 53 million products are not at all on the CS-Cart base copy, which further highlights that:

CS-Cart is not playing any role in the scalability and customization process of ShopClues as a platform
CS-Cart is not the support team of ShopClues. This statement further got weightage when we found that ShopClues has multiple vacancies and is looking for various profiles like Lead MySQL, Application Architect (LAMP), Database Architect (MySQL, NoSQL), etc.
Now a series of question arises:
Why ShopClues left CS-Cart and decided to expand (both customization and scalability wise) on their own?
Why ShopClues didn't consider CS-Cart as a compatible solution to handle its 53 million products?
How many products can CS-Cart base copy handle?
Why there is no written claim by CS-Cart that 53 million products can be handled by its base copy?
Why no other CS-Cart based marketplace supports more than 20K products?
When we analyzed the financial part of ShopClues, we came to know the company has received 11 rounds of funding (approx. $253 million). It's obvious that eliminating operational costs, ShopClues had to use a portion of this money in enhancing their marketplace by themselves, not with CS-Cart.
The scalability and customization in Yo!Kart is a metric of evolution that applies to both the platform and its mobile app.
We provide the live demo of Yo!Kart base copy ($999) which handles 1 million products. The upper cap is flexible as a business owner can get dedicated paid support to further optimize the product.
Moreover, a business owner doesn't need funding of $253 million to add more products or to scale his business. With Yo!Kart, one can list an infinite number of products by just investing a few thousand dollars.
Even after listing millions of products, the multi-vendor marketplace on Yo!Kart can maintain its function or performance and retain all of its desired properties without any increase in internal complexity.
No doubt, ShopClues has a large inventory. But do they have a business? The company is already acquired by Singapore-based Qoo10 in an all-stock deal valued at approximately 70 million USD. It is possibly the largest valuation meltdown for a venture-backed Indian startup.

On the other hand, Yo!Kart has clients like:
UNI.Diamonds: 1st online B2B Diamond Trading Platform
Problem Statement
The UNI team was looking to launch a B2B multivendor marketplace solution that could seamlessly connect diamond buyers and vendors across the world.
Solution Given
The Yo!Kart team successfully delivered a robust and secure multi-vendor marketplace that brought multiple vendors and buyers over the same platform.
Technology Used: HTML5 & CSS3, Responsive, Custom, PHP, MySQL, JavaScript, JQuery
One of the Largest Brewery Company in the World (Covered under NDA): Online Liquor Selling Portal
Problem Statement
A global brewing leader, with an established presence in over 100 countries, wanted to build an online liquor selling marketplace and mobile apps (both buyer and seller).
Solution Given
By enhancing the integrity of a popular Liquor brand, the Yo!Kart team designed a marketplace by keeping all the important things in mind such as age-gating, shipping restrictions & regulations, and the three-tier distribution system.
Technology Used: PHP, MySQL, JavaScript, JQuery, HTML5 & CSS3, Responsive, Custom
Technology Used for Mobile Apps: Java, Kotlin, XML
Sawim: B2B Web Portal
Problem Statement
There was a lack of an affordable, world-class, and regional online portal for international business exchange in Saudi Arabia.
Solution Given
The Yo!Kart team built the first comprehensive online marketplace dedicated to business trade in Saudi Arabia and the region.
Technology Used: HTML5, CSS3, Ajax, JavaScript/JQuery, GitHub, PHP, and MySQL.
Yo!Kart Drives Innovation through Partnerships
We partner with companies and empower them to grow exponentially in the digital world. A sense of shared culture, openness, goals, objectives, developing mutual respect and to fulfill the end's user final requirements are the major perspectives of our vision.
We perfectly suit all the essential partner parameters:
Targeted Business segment (B2B, B2C, P2P)
Technology Expertise
Proven Customer Success
Competitive Edge Identification
Installation
While installing a marketplace software on the hosting space, business owners face issues related to dependencies on different packages, complexity in configuring packages, and more. A business owner has to make sure that the team behind the selected eCommerce solution is responsible for the installation process.
Yo!Kart
Installation of Yo!Kart multi-vendor solution is done by the team at no additional cost. Further, a free demo is provided after installation and a well-planned knowledge transfer process is conducted. We continuously spot-check to make sure that the right knowledge is captured and shared with the client for a seamless transition.
CS-Cart
The CS-Cart team charges $100 to install the system on the client's server.
Conclusion
This blog post provides insights on several features of two multi-vendor solutions from Yo!Kart and CS-Cart for transparency. We partner with clients in various sectors and regions (across the globe) to tailor their highest-value opportunities, address their most critical challenges, and transform their brainchild into digital success. We ensure that our clients build a more capable marketplace and secure lasting results by achieving sustainable competitive advantage.
Entrepreneurs choose Yo!Kart for more features, better technical support, and for countless customizations.
Get Started Now
Let's Start Something Great.