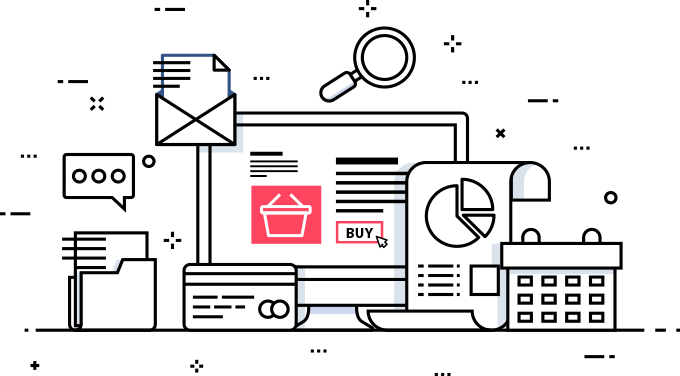 Quick and Easy Vendor Store Management
Improve your sales by converting visitors into customers by utilizing Yo!Kart's amazing shop management features
Quick Shop Setup
Vendors who want to sell their product on a multivendor eCommerce store can now easily create one on Yo!Kart. Yo!Kart provides the freedom of quick shop setup to online store owners. In just a few steps, vendors can easily create an account, manage their details and create a shop. Some of the information the vendor must fill in before being a part of the eCommerce store is:
General Information
Shop Details
Shop Media
Shop Collections
Check Seller's Area
Product and Catalog Management
Yo!Kart has a catalog management system where the admin creates a product catalog. The vendor has to select the product from the list of catalog and add to their inventory. A Seller can easily request the admin to add a products in a catalog if the product already does not exist in the list.
Easy Management of Orders
View Details of All the Orders
A complete section has been dedicated where the seller can search the report for a particular month. They can also check daily sales details like order id, order date, quantity, product name, total amount and payment status.
Manage Cancellation Requests
Managing order cancelation request demands the process to be seamless for the customer. Yo!Kart has a dedicated section where sellers can check cancellation details such as product name, reason for cancellation and payment status.
Order Return Requests
Processing return order accurately can also lead to customers being loyal to your website. Yo!Kart has a separate section where the seller can check the details of the return order.
Tax Category Settings
Managing taxes for different products categories can become a tedious job. Yo!Kart makes things easier by segregated tax categories. Sellers simply need to enter the tax percentage/amount and the cost of the article will be adjusted accordingly.
Options Management
A particular product may have many variants. Option management feature allows them to add various variants of a product. Any number of variants can be added to a particular product which makes the task of the supplier much easier.
Keep Track of Communication With Buyers
Good communication helps a supplier build good rapport with visitors. This helps in better conversions and higher revenues. A direct communication between buyer and seller is the key to good customer experience. Clear communication assists in handling customer queries and doubts more efficiently.
Keeping this fact in view, Yo!Kart has included a dedicated communication where your customers can communicate with you. In-built backup system ensures the conversations are stored for future reference. This helps in keeping a log of the communication and informing the customer about any queries.
Report to Analyze and Track Store Performance
Product Performance Report
When suppliers get connected with a multivendor eCommerce website, understanding the reports and analytics of their store becomes vital. Yo!Kart's reporting tool ensures sellers the real time report of how good their store is performing.
Product Inventory Report
When a supplier is selling ample amount of products, it is hard for him to manually keep a track of the stock quantity after each. Yo!Kart has an automated inventory to help sellers keep a record of their stock.They can check the product name and the quantity left in inventory. Suppliers can also easily check the product by the search option and fill up the inventory incase the product is out of stock.
Stock Status Report
Suppliers have to manage everything of their shop like managing its look & feel and its content. Along with all these tasks, manually managing the stock and per unit cost of products is an impossible task. Yo!Kart enables the supplier to check all the details like product name, stock available, stock order, unit price and total value.
Yo!Kart is Equipped with latest and intuitive features for better customer experience and Conversion
Get In Touch