The advent of the internet has given most marketers the much-needed ease to start a business. Any and all entrepreneurs who have a great business idea and a laptop from where they can manage their online business can start an online business almost instantly.
The Internet has also given rise to many social media platforms. Every business has limited time and resources; the real question is to understand how to devote the right resource and time to social media marketing.
It takes a lot of analysis and research, but this can save a lot of hours you spend on social media marketing.It helps you to use your resources and time in better ways. The main motive of this post is to educate you regarding various social media that will get you the best ROI according to your niche business.
From Instagram to Snapchat, find out which Social media platform is the best for your business.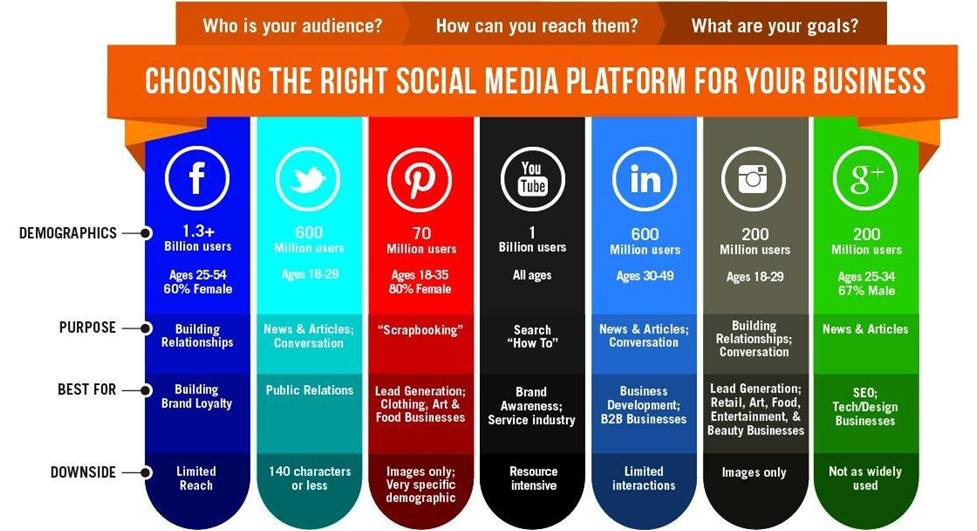 •    Snapchat
60% of Snapchat users in the US are under the age of 24 and have more than 100 million users consuming 30 minutes of content every day.
Companies can use Snapchat to create unique video content, release behind the scene footage, new collections, or release interview with prominent celebrities. As Snapchat attracts users on FOMO effect which is why people would surely watch the content and become loyal to your website. Snapchat is a goldmine for brands that are targeting the Millennials.
Best suitable for: Restaurants, Clothing, Furniture and Beauty Products.
Also Read: How to boost sale on your ecommerce website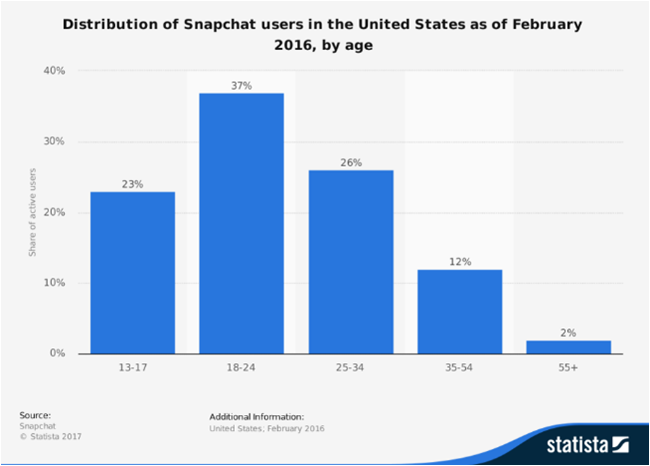 •    Facebook
American women and men between the ages of 25 – 54 makeup 32% and 29% of Facebook users respectively. And only 9% of users are between the ages of 18 – 24.
Facebook has been widely popular for companies that target customers under the age of 24 years; the most effective use of company time is to create a company page on Facebook. As this helps in creating a presence of the company on social media platforms, provide complete contact information to reach maximum customers.
Best suitable for:  Clothing, Furniture, Beauty Products, Electronics, Digital products, Gifts, Grocery, Restaurants, Medicine, Fitness, and Cookbooks/Recipes.
Also Read: Take your ecommerce store to next level with Social commerce
Build an ecommerce platform with Social media integration