Supply chain management refers to the management of the flow of goods and services, it encompasses all activities that turn raw materials into finished products. It helps eCommerce businesses determine whether or not a company's efforts are paying off dividends. According to the Bureau of Labor Statistics (BLS), there are over five million transportation and warehousing employees in the US alone. By 2023, the logistics is forecast to be a $15.5 trillion industry.
Most enterprises operate with the aim of bringing down cost, speeding up the production cycles, and producing high-quality products that result in greater customer satisfaction. A balance between supply and demand can be achieved when you partner with the right manufacturers and distributors.
How supply chain management helps an eCommerce business?
An eCommerce business demands direct dealing with customers for product delivery. During a purchase, a customer expects an eCommerce website to ensure fast order delivery. Failing that, a company risks losing customers to its competitors. Therefore, supply chain management integration can add great value to any business that relies on the smooth outlining and execution of parallel processes to achieve long-term profitability.
According to Internet Retailer's 2019 report, eCommerce represented a higher share of total retail sales of 14.3% in 2018 over 12.9% in 2017 and 11.6% in 2016.
The industry growth seen in recent years is an outcome of optimized supply chain management (SCM) that helps eCommerce companies manufacture and deliver cost-effective products on time. All in all, supply chain management is a competitive advantage that drives business growth by:
Minimizing inventory levels

Optimizing logistics & distribution

Streamlining order fulfillment

Combined reduction of cost associated with these activities.
Why do you need to optimize your supply chain?
Due to globalization, the businesses have to connect with customers and suppliers through an optimized supply chain. This will elaborate global sales system and logistics base which encourage efficient online order achievement.
More than 60% of US consumers expect quick delivery with no shipping charges. Most of the e-retailers find it challenging to meet this expectation. This is why it is essential to reconsider inventory placement to beat competition.
In a rapidly-evolving market, it is not viable to get stuck due to inefficient network management. To keep up, an eCommerce business needs to have an optimized supply chain in place.
Optimization of locations and fulfillment of products allow omnichannel logistics to ensure diminished costs, speedy delivery, and improved customer experience. However, eCommerce retailers encounter various challenges while optimizing their supply chain, such as:
Personalized customer experience
In this customer-driven business landscape, an entrepreneur must know how to offer the best shopping experience to your customers. This is because each customer's demands and expectations are different. But how? Every stage of the supply chain gathers different data related to the customer, such as buying patterns, preferences, and interests. Analyzing this data, you can provide a personalized experience to each customer through the supply chain.

Case Study – While other fashion retailers were taking around a year's time to forecast and produce products that were in style, Zara gained an edge with its vertically integrated supply chain process.
The system helped the garments retailer bring the trending designs to any store at any location within a span of 2-3 weeks. Its ability to stock the stores with what customers demanded at the time helped it stand out from the crowd.
Technology usage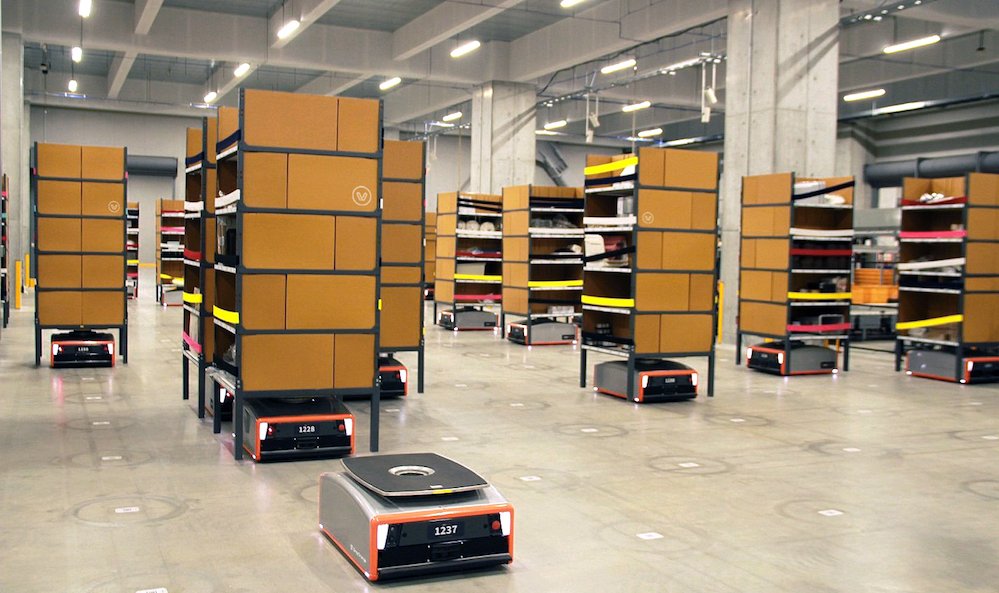 Credit: GreyOrange
Streamlining operations and reaching the best freight decisions requires technology and skills. You need to optimize resources like warehouse management system or transportation management system to make your supply chain more competent.
Budging from a manual system to an automated process can help cut shipping costs and enhance supply chain performance.

Case Study – With the growth of AGCO, their supply chain management was becoming increasingly complex. Therefore, under their Global Materials Management Transformation (GMMT) program, they integrated and enhanced their global supply chain network.
For more transparency in the supply chain, the company decided to carry out inbound material logistics and freight management not as individual operations, but as one.
Besides, for a global transportation strategy, AGCO implemented a flow integrated TMS that helps them with transport optimization on a day-to-day basis. The solution helped them achieve 18% reduction in freight costs within 18 months of its execution, cut 3-5% on freight spend every year since then, improve network performance by 25% and cut inbound logistics costs by 28%.

Case Study – Using advanced IT tools and the internet, Walmart ensured a more efficient supply chain for each process, be it inventory management, procurement, or warehouse and logistics management. For product-wise demand forecasting, the brand used the internet while working in collaboration with its key suppliers.
Speed of Delivery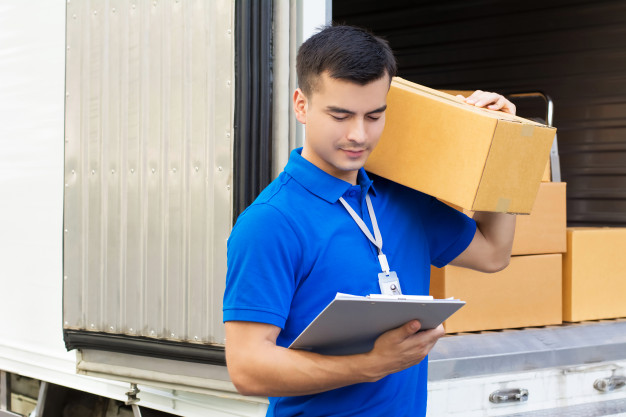 Ensuring faster delivery is challenging when you are selling across multiple channels. Nevertheless, for the customer, the order ought to be delivered quickly. Therefore, retail stores should be put to their best utilization. You should turn these stores into order pickup locations as well as delivery fulfillment locations.
Case Study – Walmart introduced Walmart Associate Delivery Program that allows its associates to deliver online orders to buyers when heading back home from the store. This creates a win-win situation for all, since the customers get timely deliveries and a delightful experience, associates make extra money even when heading back home, and the business is able to reduce shipping costs.

Case Study – Unlike other companies that invest in transportation management technologies (TMS) to cut costs, Home Depot did it to increase revenues. With almost 2000 stores and only 1000 trucks for delivery services, it was difficult for Home Depot to maintain a 2-4 hour delivery window for customers.
They used Descartes' routing, telematics, and routing solutions to ensure time-definite deliveries. This notable supply chain overhaul helped the brand achieve remarkable growth and improved ROI. They are also giving a try to crowdsourced deliveries in cars to optimize their supply chain.
Inventory visibility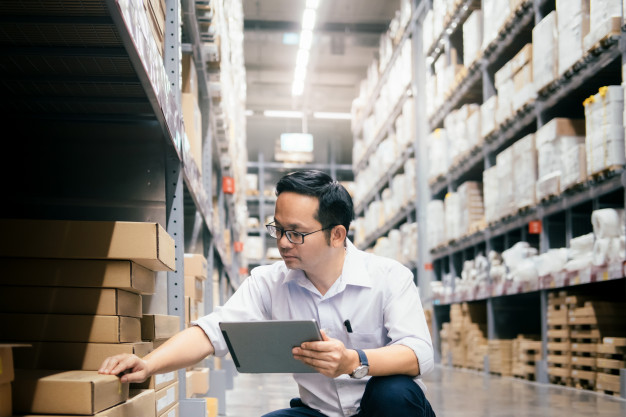 Inventory transparency is essential to maintain omnichannel logistics. Multi-channel sales make it tough to keep order inventory in check.
Addressing the problem requires optimizing your WMS to carry out an innovative order fulfillment process. Gaining visibility into inventory can help forecast customer demands and act accordingly.

Case Study – Amazon has always been a leader in developing exclusive supply chain strategies that include constant technological innovations like warehouse robots, cloud services and drone technology. In 2017, the e-commerce giant launched its trucking app 'Relay' to ensure that the trips to Amazon warehouses are faster and more effective. The app provides better visibility into the current delivery location with the pre-check-in system and allows for better preparation for arrivals.
Agile or Lean Supply Chain?
Agility in the supply chain refers to the degree of flexibility. When weighed against the traditional, lean supply chain that revolves around consistency and predictability, an agile supply chain is one that relies on practicality and responsiveness.
A lean supply chain streamlines your operations while an agile one quickly adapts to the changing circumstances, for instance, with the introduction of new products.
To achieve business goals successfully while ensuring substantial ROI and cutting the costs, it is wise to go for a hybrid solution. A hybrid strategy suits a company that provides customized solutions to masses according to their individual needs.
Zara, the Spanish fashion designer and retailer, is a great example of a brand using a hybrid supply chain strategy. Zara chooses limited amount of undyed fabric and directly manufactures the products while coloring, labeling and packaging these before selling them. The products are tailored according to each consumer's unique demands.
Manage your Ecommerce Operations from a Single Custom Solution
Conclusion
A well-optimized supply chain enables you to keep each link in coordination with a mutual goal of delivering products on time and ensuring 100% customer satisfaction. With the information flowing properly, each supplier can work effectively without facing any unforeseen costs or problems.
Therefore, the supply chain in the eCommerce industry should be optimized. Every point in an optimized eCommerce supply chain is focused on a common purpose of adding value for customers.