The most expensive item that you might have bought online would be a smartphone or any other electronics/household item. These couple of categories are one of the most lucrative products categories for online sellers. In fact, some online marketplaces have tied up directly with manufacturers to sell their products on their platform.
But have you ever tried to buy jewelry online? What about a car? An apartment? When it comes to higher priced products, people still prefer to buy them offline. Although, there are some niche marketplaces that cater to these sectors, their market is very limited. One big reason behind it is the hesitation of consumers to buy expensive products online.
What defines an expensive or a high value product online?
Before we take into account the tips to entice customers into buying expensive/high valued products online, we need to understand what "expensive" or "luxury" means in the ecommerce sector.
The distinction between an expensive product and non-expensive product till date is made purely on the basis of price. However studies have shown that consumers will easily buy a $2000 laptop online but think twice before buying a $1000 diamond ring. So being an expensive/luxury product does not always relate to the price of the product.
So how do consumers decide what is high valued?
The answer lies in the perception of the product itself. There are a few categories which are termed as expensive luxury items to be sold online. These are the niche categories which have not become mainstream products yet online. Although there is a huge market for these products, still enticing people to buy these things from online shopping stores requires major hustling. For it, you need to first understand the purchase cycle of the consumers
Let us now take a closer look at the tips incorporated by ecommerce stores to entice consumers into buying luxury or expensive products.
Also Read: 11 Proven Ways to Stand Out When Selling Same Products as Everyone Else
Ways to Make Your Expensive Product Look like a Total Steal:
As already discussed other than convenience, price is a major factor for pushing people towards ecommerce. This is the reason why luxury items have still not gone mainstream, when it comes to ecommerce. However there are some tips and tricks used by ecommerce stores dealing in luxury items that can entice consumers into buying expensive products.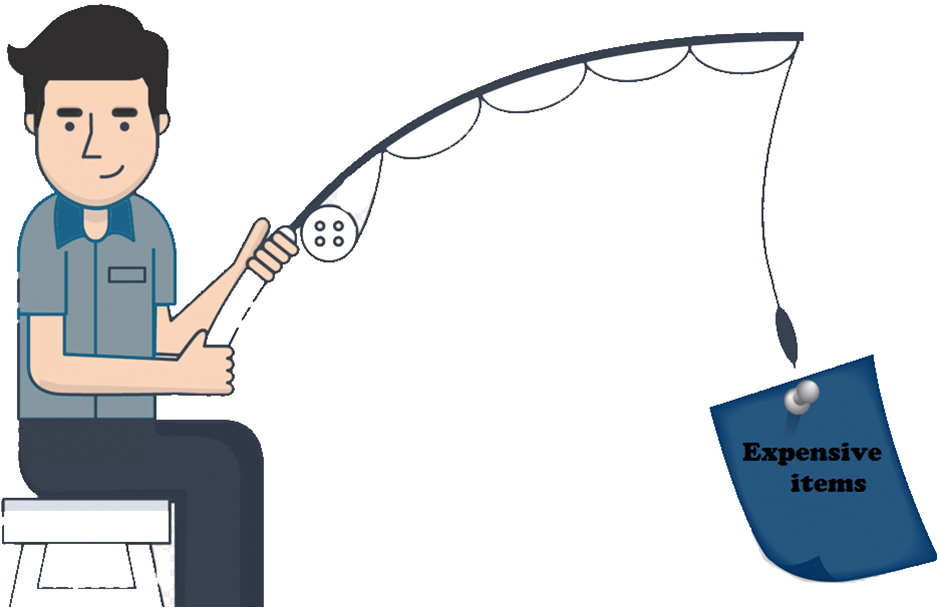 People often pay premium to have their problems solved

 
There is a known fact that consumer can pay a premium if you are able to solve their biggest problems. This even includes consumers who are often reluctant to spend an extra dime on essential items. The job of the sellers is to just find what is the most crucial problem faced by consumers and plug it while selling the items.
For example – an online real estate marketplace can offer virtual viewing of the houses/apartments to the consumers, diminishing the need to visit the site personally. This way rather than spending a whole weekend looking at half a dozen apartments, consumers can do the same via online real estate marketplace in a matter of hours.
Analytics & Reporting Features Are Must for Your Ecommerce Store