A pricing page really does make a difference. Think of it like this: You visit a website, get convinced enough to consider buying a product, and decide to go through the pricing page. You don't get a clear answer to your "What next?". Would you not quit there and then?
Most will. So may your customers or prospects if you fail to persuade them to take action. The pricing page on your website is a medium for your visitors to understand your business better and develop trust in your brand.
What happens when you don't list pricing?
Oblivious of the proven profits of a well-designed pricing page, some companies deem it's downright imprudent to list pricing on their website. They believe that more than they will ever gain out of it, they will lose prospects. Also, people may compare their prices with other websites and decide to quit for the simple reason that they could not find exactly why they should trust the brand with higher prices (if so).
Nevertheless, what these companies forget is that before taking a decision, buyers tend to look for price. A high-priced offering isn't a concern for consumers if they are informed why it is worth their money.
In the absence of price listing, your potential buyers may switch to your competition. They won't exceed their budget until you clearly convey to them the value of your offering.
What does a good pricing page look like?
Inculcating transparency and trust is the best bet when designing your pricing page. If you look at some exceptional pricing pages that convert, you'll find out that these pages are successful due to incorporation of clean and organized structure, great design, simple language, social proof, testimonials, trust icons, and a great call to action.
Always striving to identify what can set apart your pricing page while clearly communicating value is the secret sauce to gaining increased conversion rate. We've put below some outstanding pricing page examples to help you build a great one for your online site.
Listed below are some exceptional pricing pages with the elements that add to their superiority.
Best Practices with Examples
Many elements together constitute for an outstanding pricing page, eventually resulting in more conversions. These elements include:
Fear of Missing Out (FOMO)
Keeping it simple is the secret. Whether it's the copy, the content or the design, keep it simple.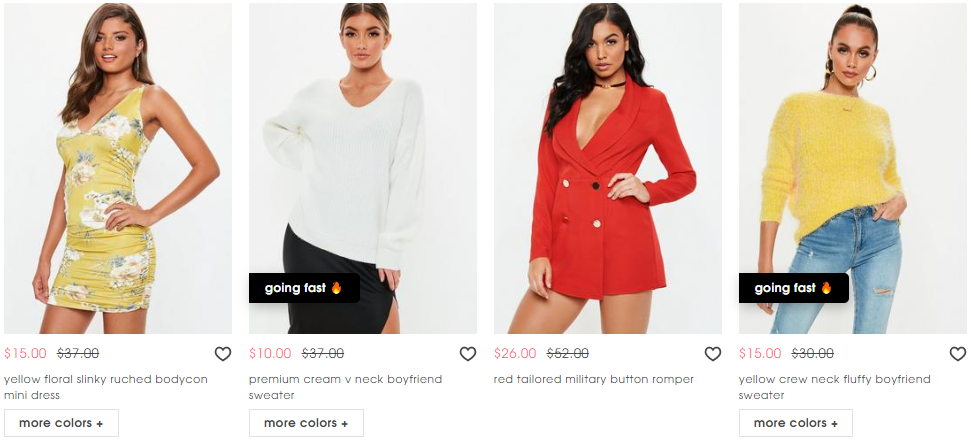 The FOMO (fear-of-missing-out) syndrome is triggering and causes people to act. This is why creating a sense of urgency is so impactful. Using tags like 'going fast' with an emoji, Missguided creates urgency as well as scarcity to grab the eye of visitors on certain products.
Get it Today
To improve the checkout rate, give options to get the product delivered within a day.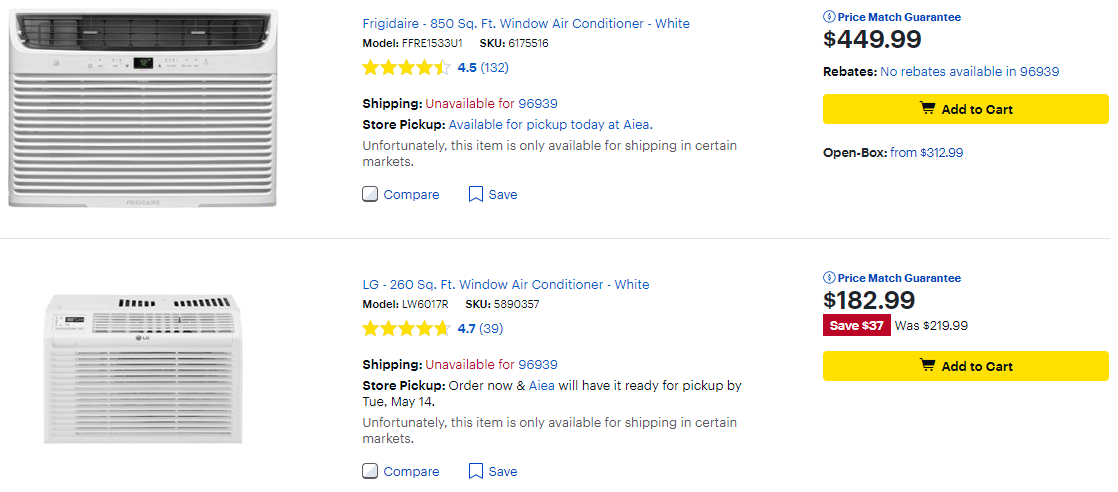 BestBuy offers an option to website visitors which enables them to pick the product from a nearby store. The word "today" creates a powerful impact and pushes the buyer to complete the purchase journey.
Offer Less Number of Choices
Don't provide too many choices. It baffles a prospect. Offer them limited choice.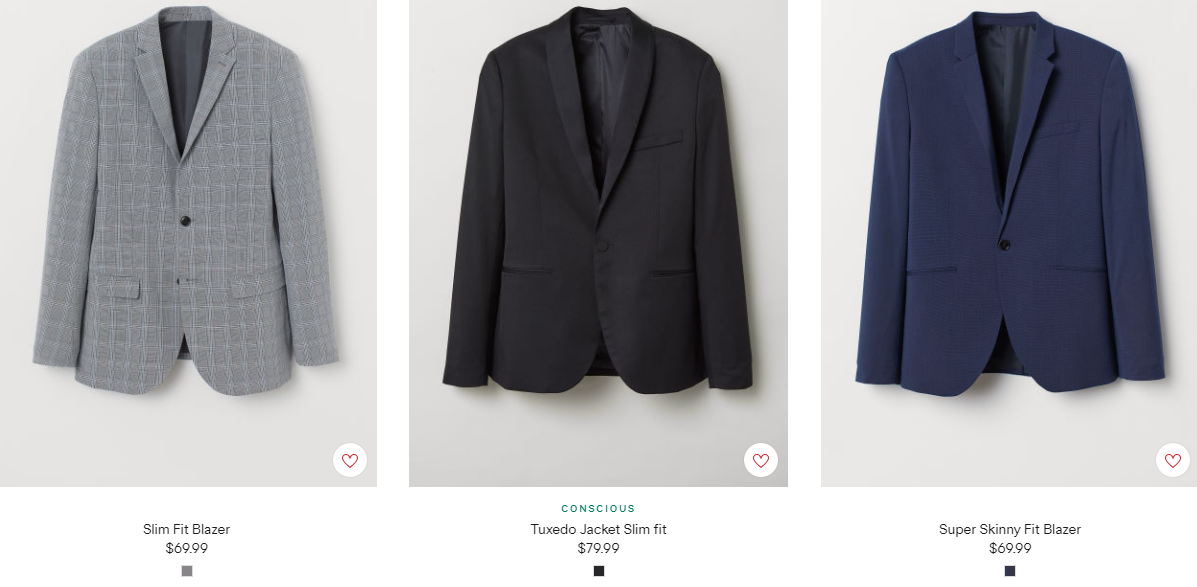 H&M offers minimum set of options on its online store to keep the purchase journey simple. The distraction-free user interface offers an optimal experience which many store owners can look up to and improve their conversions.
Immersive Experience
Provide an immersive experience by showing a full-width product video.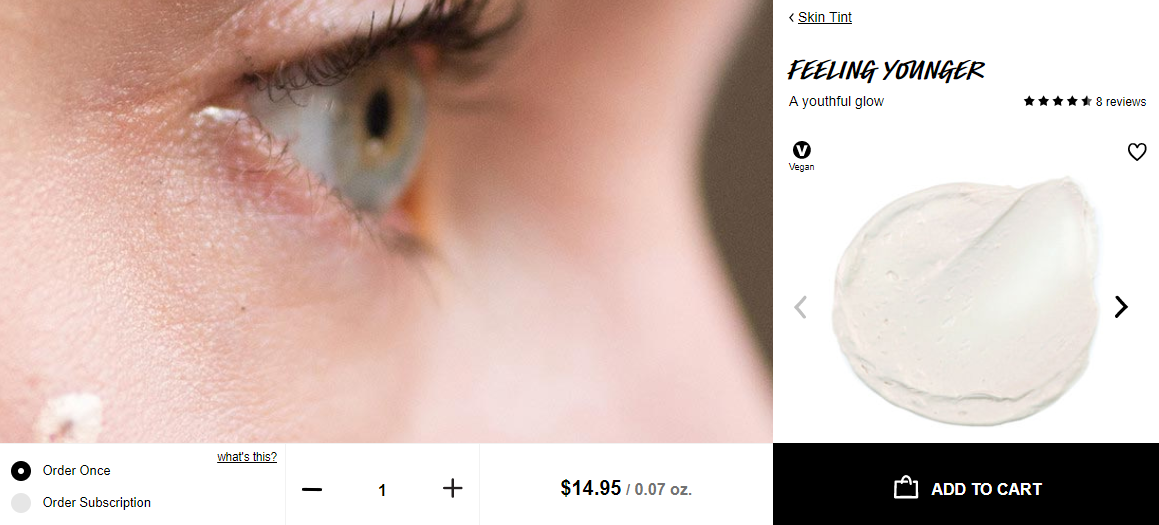 According to studies, videos can lead to 84%-144% increase in product page conversion rate. The creative product page of Lush runs a full-width product demo video in the background that grabs visitors' attention in an instant. Also, the brand displays the ingredients, product recommendations and reviews on the rest of the page.
Comparison
Make it easy for prospects to compare prices and make an informed decision.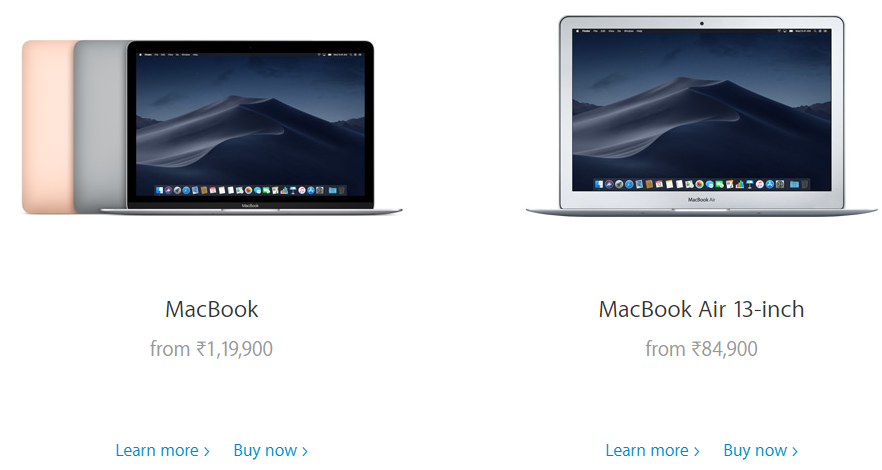 Buyers should be presented an option to compare different products, versions, or models. It is important to understand that each buyer has his/her different requirements and goals to complete. To assist them in their journey, Apple gives an option to compare different products.
Benefits
Tell visitors that they will get value for their money and their life will become easy.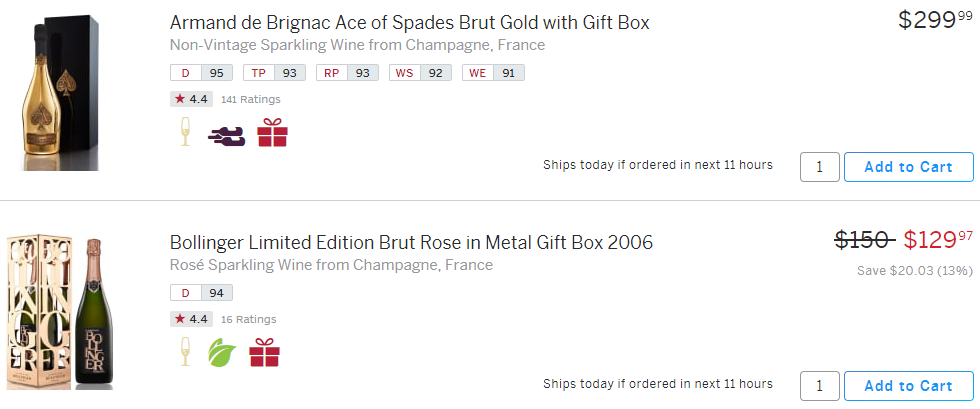 Products that need detailed specifications should be displayed in a list view. Wine.com lists its wines and champagnes in a listicle to enable visitors to make an informed decision. They have made an efficient use of the extra space to display ratings from different authorities and showcase additional attributes of the wine such as Collectible, Great Gift, and more.
Call To Action (CTA)
Ensure that the CTA is clear, concise and captivating. Everything from color to dynamism.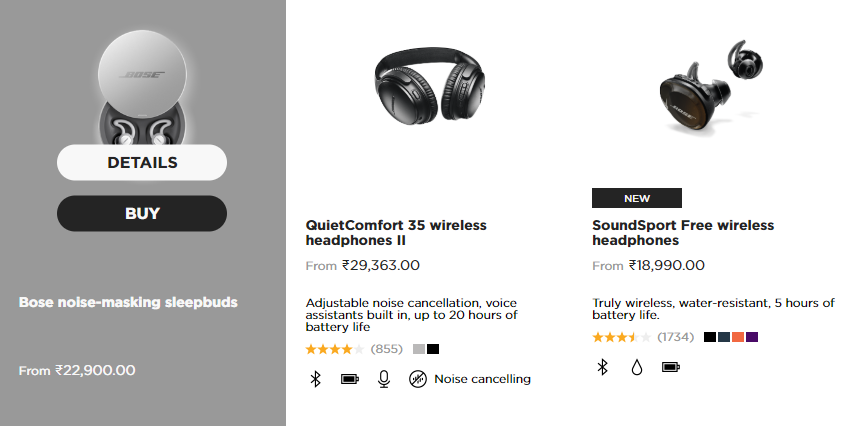 Bose is one such brand, which is found to be using all the important design elements to impart an intuitive user experience. Upon mouse hover, the card color changes to light grey with clear call to action for getting more information with "Details" button or placing an order with "Buy" button.
Improve Conversion with an Optimized Ecommerce Website
Consult us