Choosing the best platform for Multi Store Ecommerce can never be stress-free for you given the seismic shifts of retail world in the recent past. Before anyone joins the bandwagon, they need to know the advantages and the potential pitfalls of ecommerce. There are various stages an ecommerce business goes through to reach the point of success. This applies to all multi-vendor stores be it Amazon, Etsy or eBay- all have scaled up (and will) at various stages to be what they are today.
In a nutshell, your store must be loaded with varied features to stay robust amid the ever-changing trends of ecommerce. You will be able to plan marketing, sales and expansion effectually only if your technology partner supports you completely. Hence looking for a user friendly, feature rich ecommerce platform is not discretionary now.
YoKart is known for keeping progress on the top of list. We make every multivendor store capable of survival and scalability by supporting businesses with latest set of features.
There are various admin and seller modules on a marketplace that make functioning possible. But, few of them are so indispensable that your routine operations and profits depend more on them. YoKart has been developed with a special focus on such features. Have a look at the following list of features to know why it's recognized as the best platform for multi-store ecommerce.
1. Dashboard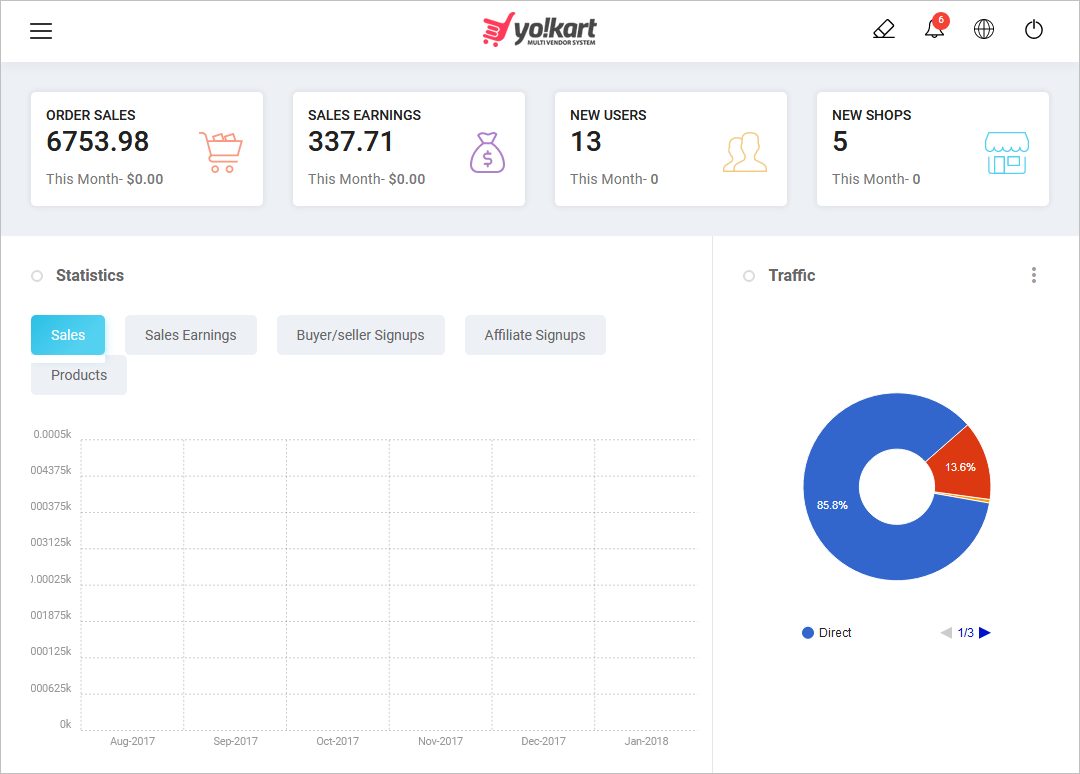 Dashboard gives out brief details regarding the most important aspects of an ecommerce website. To have a quick look at overall functioning of the store, this area is designed beautifully to give all the information the admin may require anytime.
2. Set up store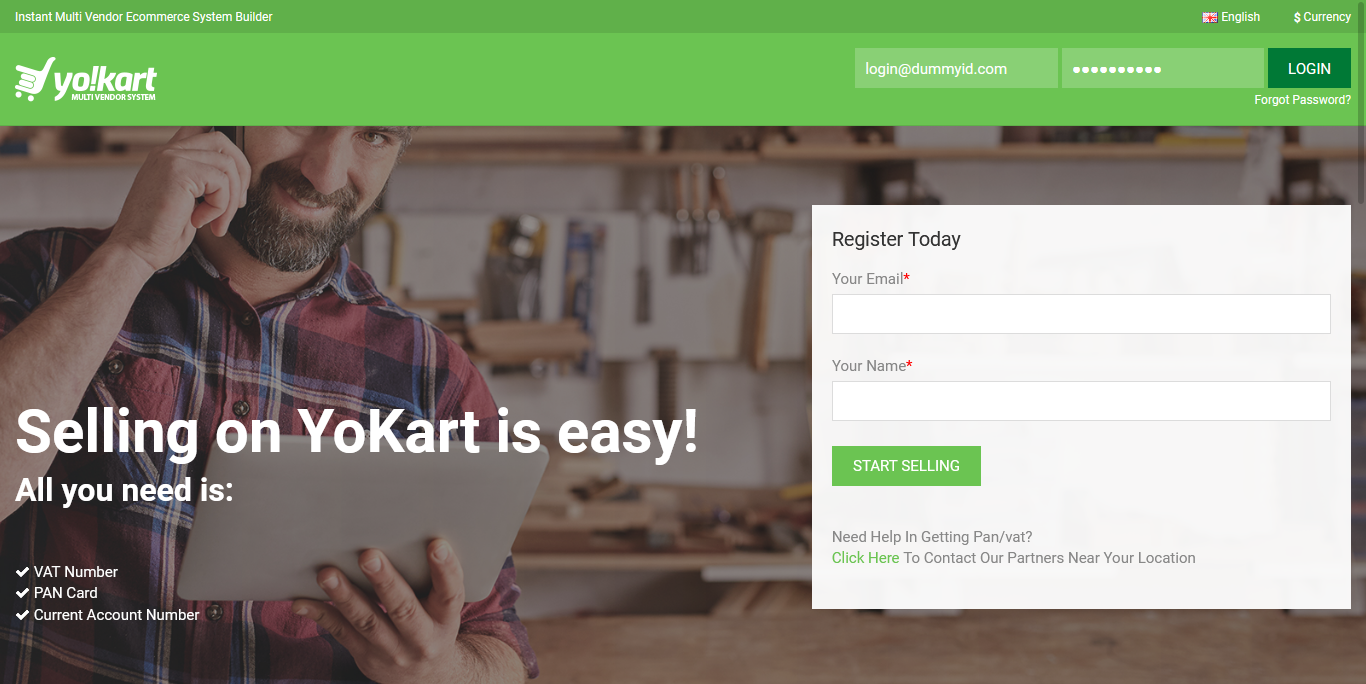 Using this feature, suppliers can easily take their business online by registering their account on the website. After the profile is accepted by the admin, sellers can open a shop and start selling easily.
3. Add vendors
It's used to make a vendor a part of the marketplace. Admin creates a form that has to be filled by the vendor before registering. The approval is in the hands of the admin whether to accept or reject it. Admin can add as many vendors as they want and there is no limit on the number.
4. Set commissions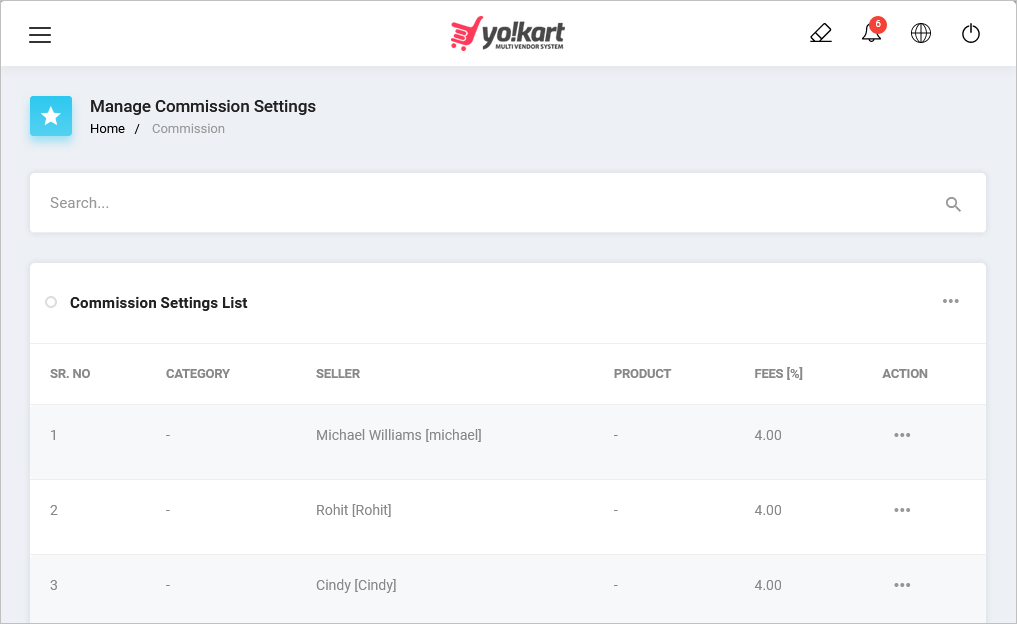 Easily manage commission (to be earned from each seller) using this feature. Add the seller details and the percentage of commission to be deducted from the seller's total sale or per product.
5. Do bulk Import/Export
Easily import/export huge data in various formats. To add data in categories, product, sale, etc. store owners and admin can add/edit bulk data.
6. Make SEO friendly URLs
Admin can make their ecommerce website SEO friendly for more traffic on the website. You can easily optimize the pages by adding Meta tag title, Meta tag description and Meta tag keywords relevant to your business.
7. Integrate Email Marketing or CRM tools
Email marketing and CRM tools help retain the customers who are already loyal to your brand or are one-time buyers and email subscribers. Integrating these tools is painless with YoKart so businesses enjoy long-term relation with their customers.
Want to Know More About Yo!Kart?