Keeping an inflow of new customers is important for every e-commerce business; every marketer knows this already. Customer retention strategies, unfortunately, take a backseat because most marketers are busy acquiring more new customers. Overlooking the part where they should also retain existing customers can lead to bad ROIs and high number of one time customers.
It's all about numbers; acquiring new customers cost 7 times more than retaining the existing ones. Another reason why you should strategize for existing customers is that first time customers tend to spend less amount of money than returning customers.
In this article, we have jotted down 8 customer retention tactics marketers can use to improve make their customers keep coming back.
Win-Back Strategy

Most marketers must have heard of the win-back strategy. For the uninitiated, it involves getting in touch with customers you haven't heard from in a while. Communicate with old customers in an attempt to win them back.
This is a brilliant way by which marketers retain customers who have not ordered from the website in very long time.
Tick tock tick tock
What is the right time to put the customers in the win-back strategy category? Target them early, and they might already be planning to buy from you. So your marketing goes waste.
On the other hand, if you take too much time to target those customers, they might have forgotten about your website. There would be high chances that they won't want to do business with you anymore.
To get the timing perfect, you need to figure out the average order frequency of target customer. This will give an idea how frequently a particular user orders from your website.
If the customer in question buys from your website every 6 months, introduce a win-back strategy around 6 months.
Entice, Engage and Enthrall
Engage your previous customers; make an offer they can't refuse. Depending on your niche market, provide them offer you think they would love to grab. Offer gift certificates, bonus products, and free shipping. If your revenue allows, you can entice them by cash-back offers or multiple items when they return to your website.
Loyalty Program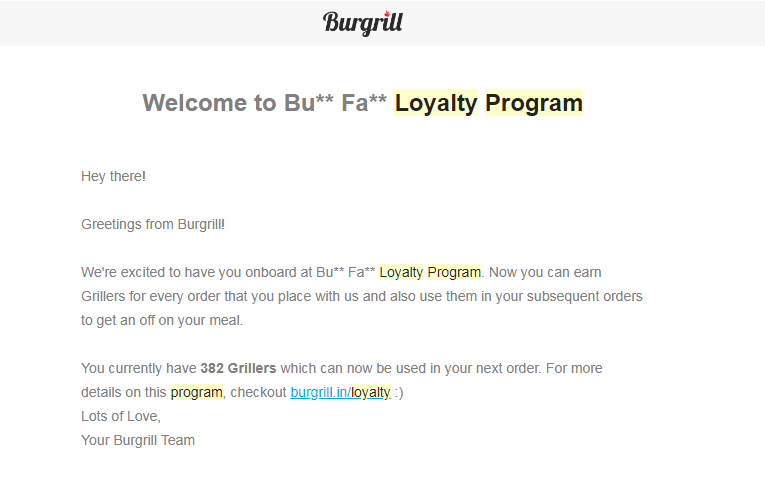 Loyalty points are the simplest way of engaging customers in the loyalty program. It is easily implemented in your business strategy and very effective. We understand you might be thinking, people will not buy 10 products to get 1 product free but they will definitely buy the product from you every time they require it.
A loyalty program should reward a customer based on the frequency or monetary amount of the order. Buy X get Y free does not work for all businesses, e-commerce businesses have to think out of the box for rewards.
Just make sure that the reward is worth another purchase on your website.
Also Read: Ecommerce Metrics You Should Be Monitoring Monthly
Subscription Based Business Model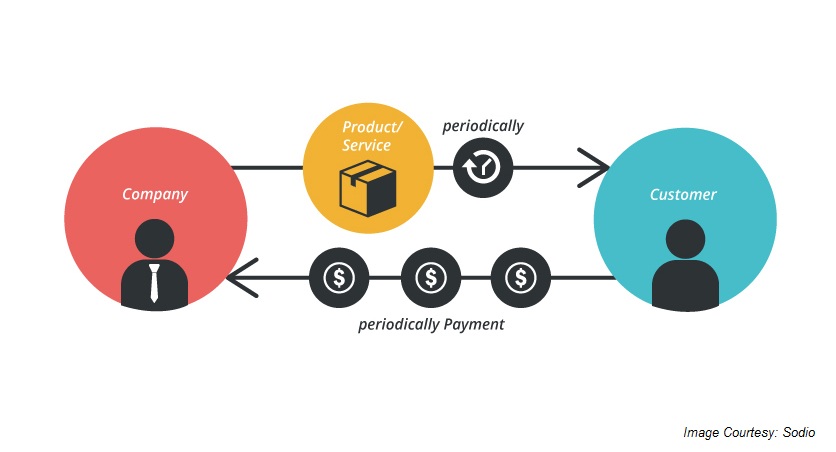 If you are wondering how to retain customer loyalty through subscriptions, check your customers' order history. If a person is ordering the same product from your website every month from the past 1 year, why not give them the opportunity to save some time and money. This will help you in retaining the customers.
If you start a subscription option on your website, one of the many benefits you will have is the recurring monthly revenue. Other than that, an awesome monthly subscription plan will also boost retention.
Make sure that you provide Subscription model for consumable or disposable items.
Provide extremely good discounts and service, so that customers do not have to think twice before ordering again.
Paid Membership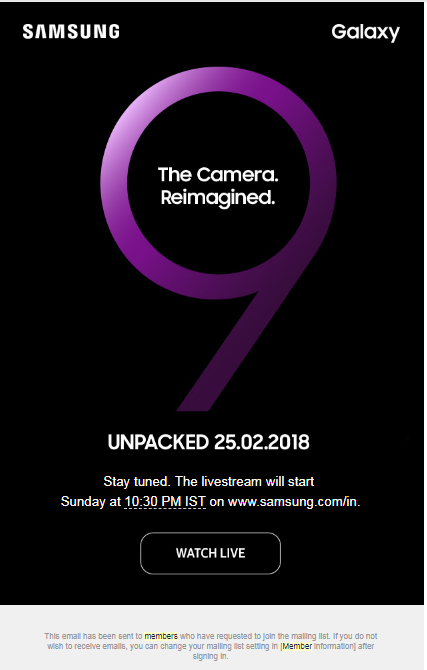 Consider customers who buy stuff from you regularly and would cherish free shipping or exclusive discounts. Provide these customers such perks to convert them from satisfied customers to loyal customers. Paid membership is one of the best strategies to maintain customer loyalty.
The best example to explain how your brand can benefit from paid membership is Amazon Prime membership. People who order frequently form Amazon can buy the Prime service, allowing them to get delivery within 2 days of order, advance promotion and all year round discount.
Amazon's paid membership was so successful that Amazon released a special discount day to target those customers only. You need a handful of loyal customers to start a paid membership. If planned strategically, paid membership can reward your brand with loyal customers, retention of customers and increase in revenue from the sale.
Gamify Your Business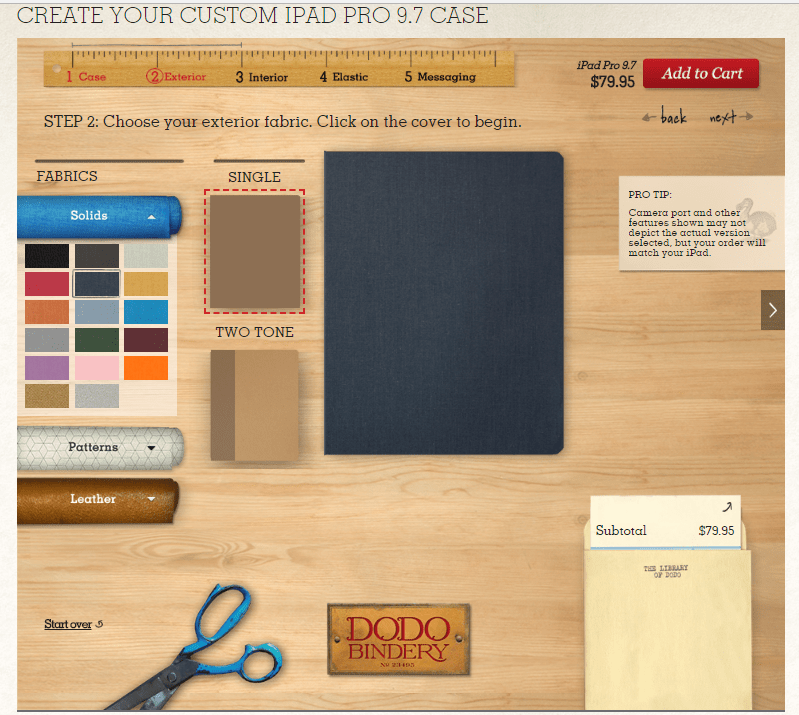 Gamification helps improve customer retention by making the e-commerce website fun and interactive. The idea of gamification is to take the idea which makes video games a delight and use them for the benefit of their own business.
A few strategies that work for e-commerce business in the point of gamification are contests, scavenger hunts, points system, referral programs, progress bars, etc.
The point system and the referral program can help in ROI if you reward the participants with something that adds value. If you think you do not have the budget to gamify your e-commerce business then add a referral program to your strategy.
Surprise and Delight
In the age of email automation and artificial intelligence, B2C personal relation is becoming a thing of the past. The current scenario is shouting for some reforms which give your business tremendous opportunity to build a relationship with the customers. This relation building will help in increasing the customer retention.
Go the extra mile to retain the customer, pick loyal customers and send them something nice which they will remember. Send a handwritten note with the product or a thank you messages with a gift card in the email. Just a small gesture will make customers feel that you are making the effort to remain their favorite.
Also read: E-commerce Conversion Rate Benchmarks: Where Does Your E-commerce Marketplace Stand?
Personalized Shopping Experience
Personalization should have a special importance in the mind of e-commerce marketers. Providing just good quality product is not enough, customers are expecting more. They want a personalized shopping experience that has been molded according to their preferences.
According to statistics by Internet Retailer, 82% shoppers state that they would buy more from a brand that personalizes the communication between them. To provide personalized experience, start knowing your customers better, their shopping habits, what kind of content they like, which channel they find most intriguing. When this data is gathered, segment them into different sections depending on one variable and then provide them personalized shopping experience.
View All Ecommerce Features Relevant to an Online Marketplace
Use Targeted Web Push Notifications
Most e-commerce marketers relate push notifications to mobile application and huge numbers of marketers do not understand the concept of web push notification. Since the release of Chrome 42, Google allows businesses to send push notification on the web. This new release helped businesses in increasing their customer retention.

Conclusion
Now that you have understood the importance of customer retention, you must have a variety of ideas of how to retain the customers well. These strategies will give you clear idea and inspiration of how to implement them with your business. You may have a steady flow of new customers throughout the month but if you want them to stick a little longer then use these strategies in your marketing.