I truly believe that ecommerce is quietly taking over our lives. Not just Amazon, but the industry as a whole…
Shipping became two day shipping, which became two hour shipping. Products were earlier sold on eBay, then ecommerce sites, now it has moved to Facebook, Pinterest, and even your smart home devices.
This all means that PPC advertising is getting more and more competitive as time passes on. 
PPC (pay-per-click) ads have enabled e-commerce store owners to acquire high-quality traffic and conversions, fast. PPC advertising, however, is continually evolving. It is becoming harder to get a good ROI from PPC campaigns due to consumers who tune out from paid ads and increasing cost per click.
No matter how fast the PPC industry is evolving, Google accounts for 62.45% of the search engine market share. You still have control over how you run your PPC campaigns, and changing your approach to what works will help you get a good ROI.
In this blog post, you'll learn six new PPC strategies to help you drive more traffic and conversions to your store.
1. Target the right audience
For your PPC ads to be effective, you need to reach your prospects at the right time in their buying stage with the right message. You need to know the products they are searching for and the keywords they use. 
The first way to do this is at the keyword level. Make sure your ad headlines match what the user is searching for.
Let's take an example from the SaaS world, if you're running ads for task management software, try focusing on a long-tail, higher intent keyword like Monday.com does. Then make sure your ad headline matches the search query like in the example below: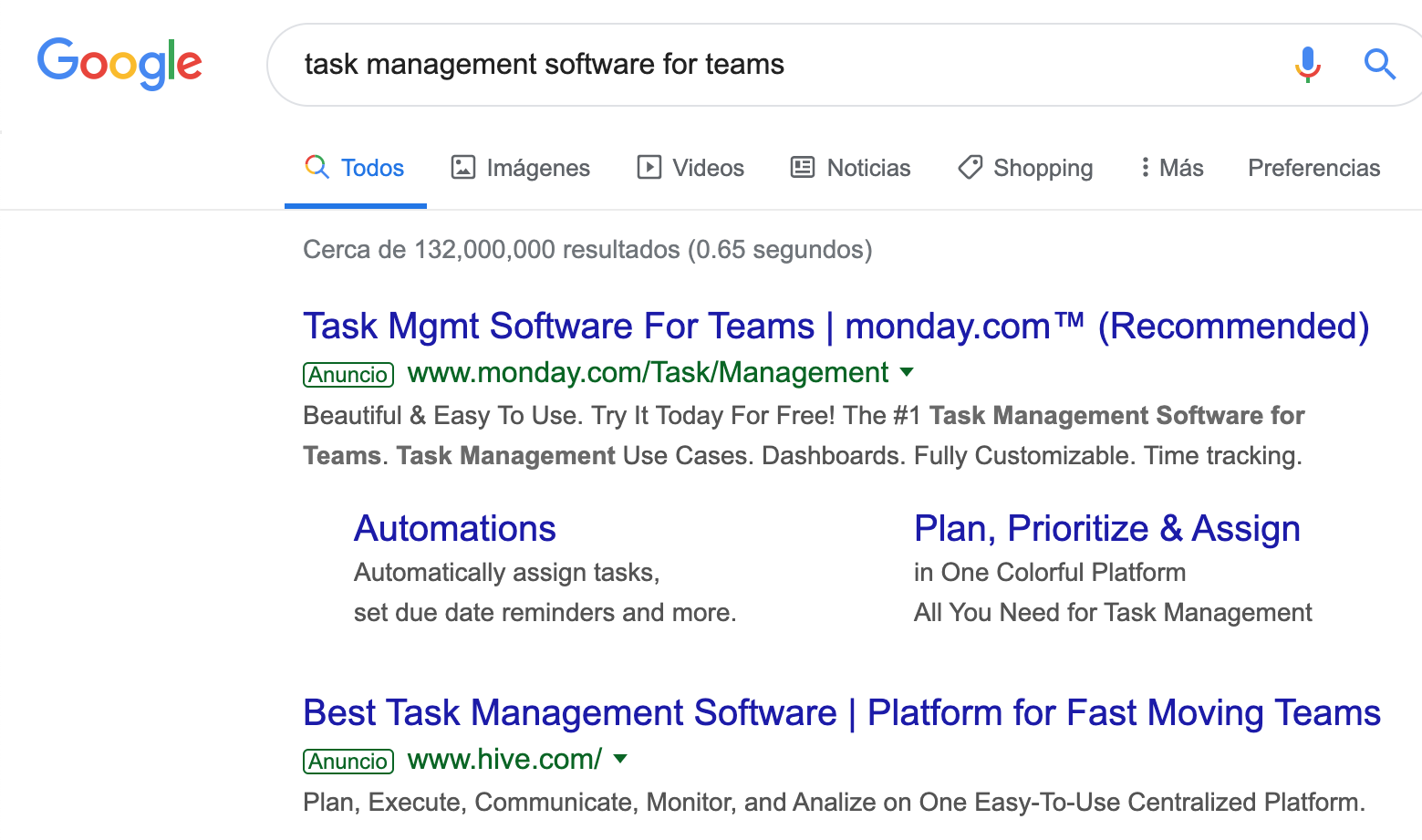 Source
As you can see, the target users who are searching for 'task management software for teams'. People searching "task management software" may still be in the browsing phase, while those searching for task management software for their team are probably closer to making a purchase. Make sense? 
Targeting the right audience helps you run relevant ads, get qualified leads, and reduce your overall cost of customer acquisition. Codeless ran a campaign to see how well their ads would perform when presented to a custom audience vs. a cold audience. Here's what they found: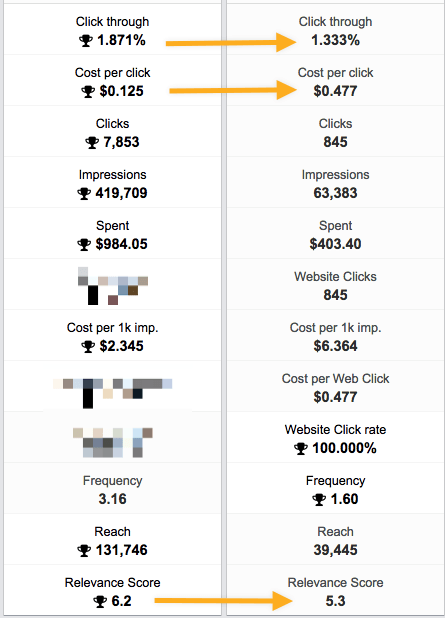 Source
Your customer expectations are continually evolving. Keep refining your audience to identify new segments so that you keep running relevant ads and get more conversions.  
For ecommerce PPC campaigns, use observational audiences to see which demographics and industries convert the best. 
For example, you may find that those in the hospitality industry convert better than in finance. Or that men aged 25-34 convert better than women aged 45-54. These insights can help you determine the best audiences for your ads. 
Once you find these high-converting audiences, set bid adjustments at the audience level to pay more for clicks to these segments. I typically start with a +25% bid adjustment and optimize the audience over time based on ROI. 
2. Test different copy approaches
The message in your ad copy is what you tell your prospects to do. How you say it determines the tone and style you're going to use. Different tones and styles in ad copy elicit an emotional response, determining whether your prospects will click through or ignore your ad.
Your tone engages web visitors and makes them feel good about being associated with your brand. So you need to test different tones and styles in your PPC ads to identify the one that will increase your conversion rates. 
For example, if you're selling jewelry (and other high-end items), you'll want to use an elegant tone with adjectives and enough detail to improve conversions: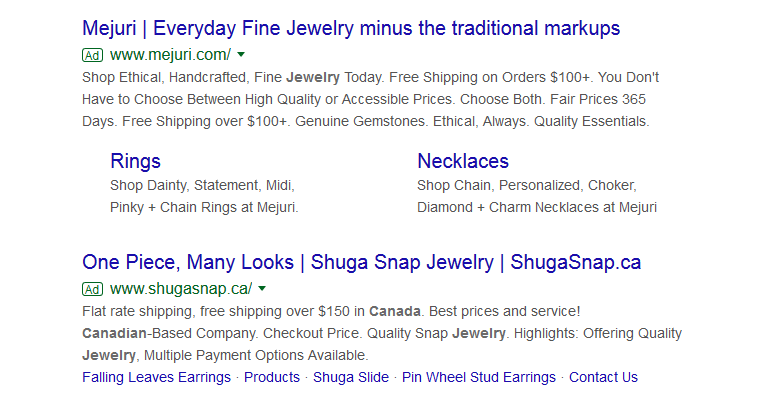 And if you're selling fitness products, your tone should be energetic with power words: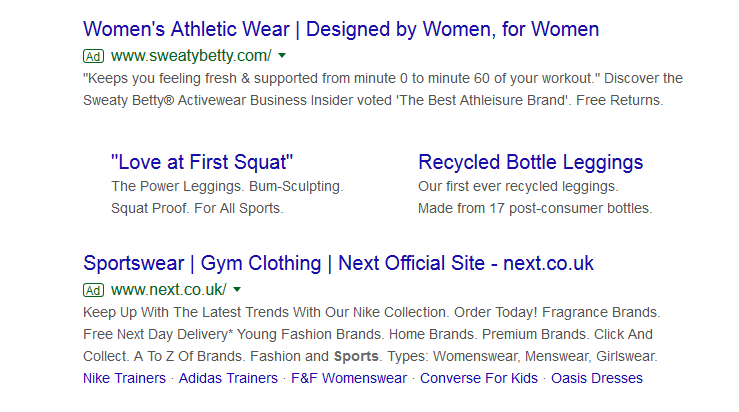 The type of products you sell and your prospects will determine the tone and style you'll use in your ad copy. 
How do your customers and prospects speak when describing their problems and the solutions they are looking for? Run a survey to get this information. As you analyze their responses, pay attention to the words they use, the length of their sentences, and the level of detail they provide. 
With this information, use writing apps to test different ad copy approaches for different tones and styles that will appeal to them. Try different sales closing techniques in your copy that can improve conversion rates dramatically, like the "visualization close".  
Also, Google is looking for relevant ad headlines and descriptions that match the copy on your landing pages. Make sure to maintain a consistent copy in both your PPC ads and your landing pages. 
3. Focus on high AOV products
Your average order value helps you to know your customers' buying habits depending on market trends, campaigns, and seasons. It allows you to adjust your marketing efforts and make more sales from your store. 
Let's say you're selling sportswear. In the past month, you sold three pairs of leggings for $15, $20, and $37 with an AOV of $24. What does this AOV mean?
Your customers are only buying one item from your store

Low-end leggings make up more sales
If the leggings going for $37 have better profit margins, focus your PPC campaigns on them to increase your ROI. 
PPC advertising can get expensive. For it to be successful covering both your profit margin and cost of goods sold (COGS) – you need a return on ad spend (ROAS) of 3:1. 
For every $1 you spend on PPC advertising, you should be selling $3 worth of products. 
To do this, focus on more expensive items that provide a strong ROI.
Build a loyal audience
Generating leads for your e-commerce store is hard. According to Venngage, 90% of marketers are frustrated with their lead generation efforts. 
Why? Because they are using the wrong strategy: Always going for the sale. Generating leads takes time. Your prospects need to trust you before buying anything from you. One way to build this trust is by starting a blog and sharing useful content with your audience.
Not sure what classifies as useful content? In an example from the affiliate world, check out the example below from a VPN review site on their post comparing multiple VPN providers: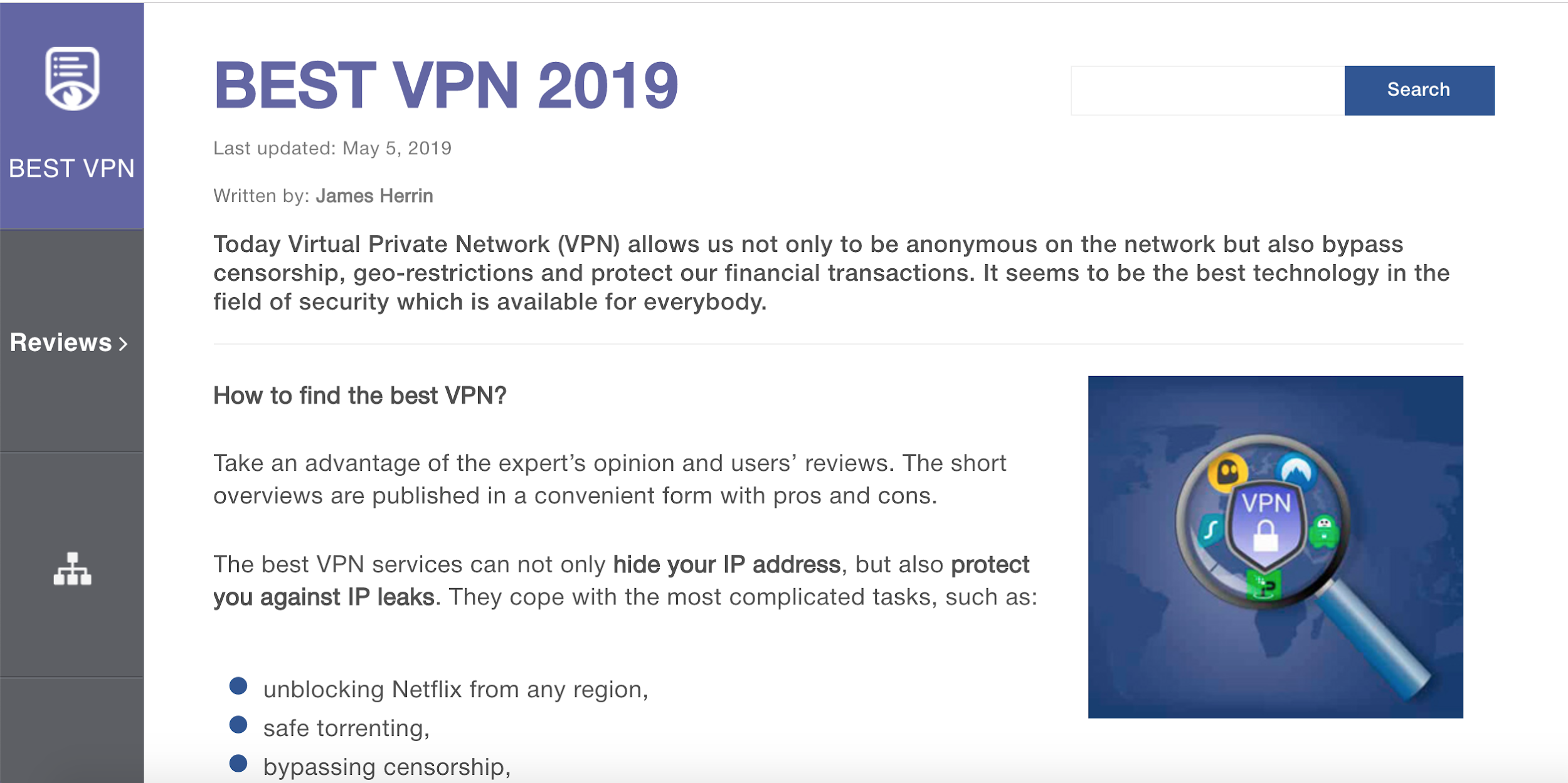 Source
If you scroll down, you'll find incredibly detailed and useful information to their audience outlining all of the best VPN providers: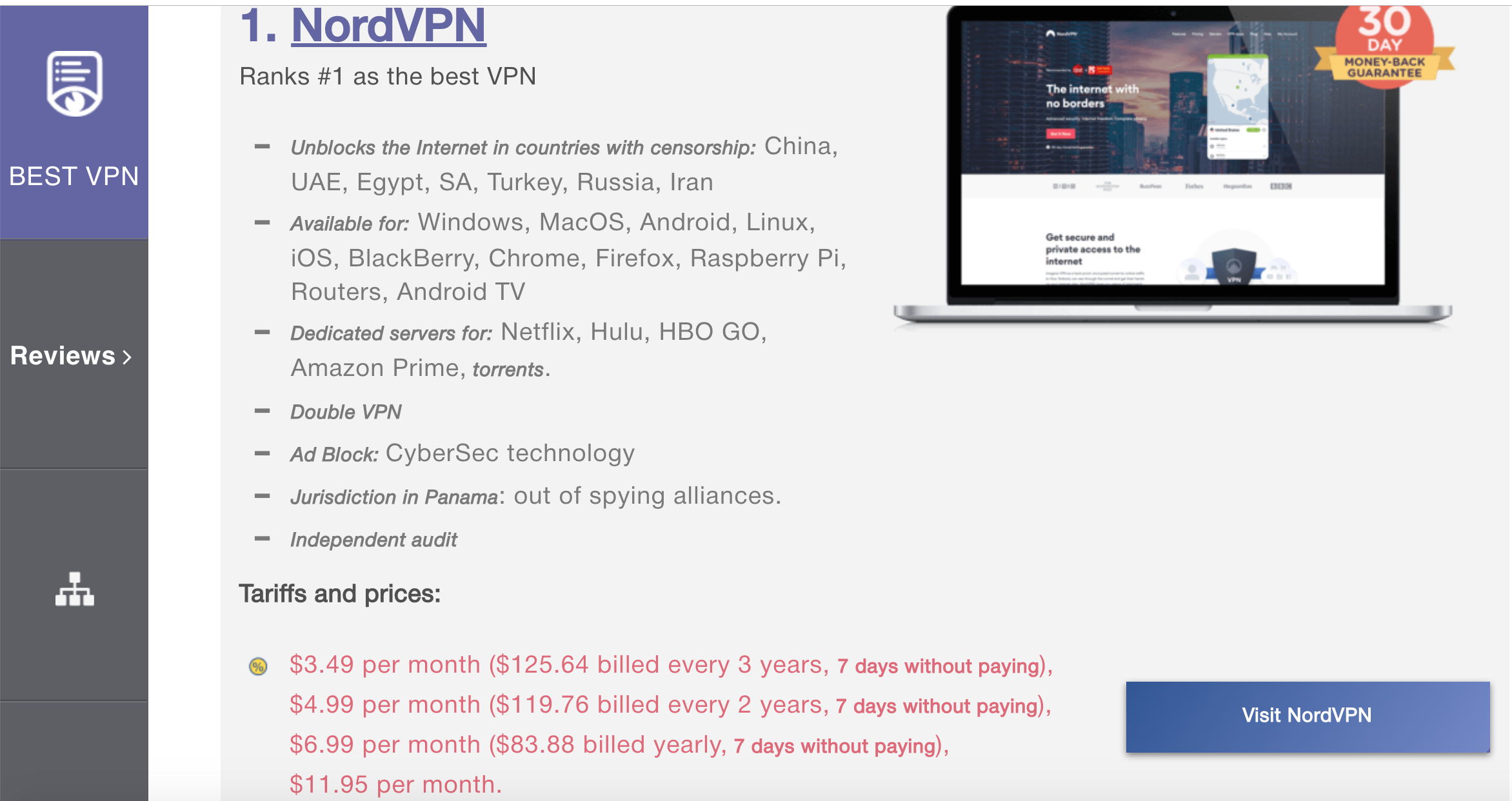 Source
As you can see, they cover all of the main points their audience would be searching for online. The best part? Now the reader has no reason to leave their site to find what they're looking for, as it's all covered here.
Notice how this looks a lot like a product page. There is an image, clear information, and a call to action button. 
Don't worry if writing isn't your best skill or you don't have the budget to outsource it just yet. There's plenty of grammar checker tools that are a total life-saver when it comes to writing error-free blog posts that are easy to read.
If you want to access a bigger audience, build a loyal audience with different types of content. Start a podcast, share useful content, host a webinar, and then sell your products to your listeners. As Buzzsprout notes, CPM falls short sometimes, and you have to make up for that via great content, like podcasting.
Think that traditional content marketing won't provide a strong ROI? Think again. Just with PPC campaigns, you can also set KPs for content marketing such as growing brand awareness by 200% by the end of Q4. 
I'm sure you don't need me to tell you how increasing your brand awareness by that much will also impact your bottom line.
Not only that, but by providing valuable content to your target audience, you improve customer satisfaction rates as well and build a more loyal audience who eagerly await your next launch or release.  
…And who doesn't want that?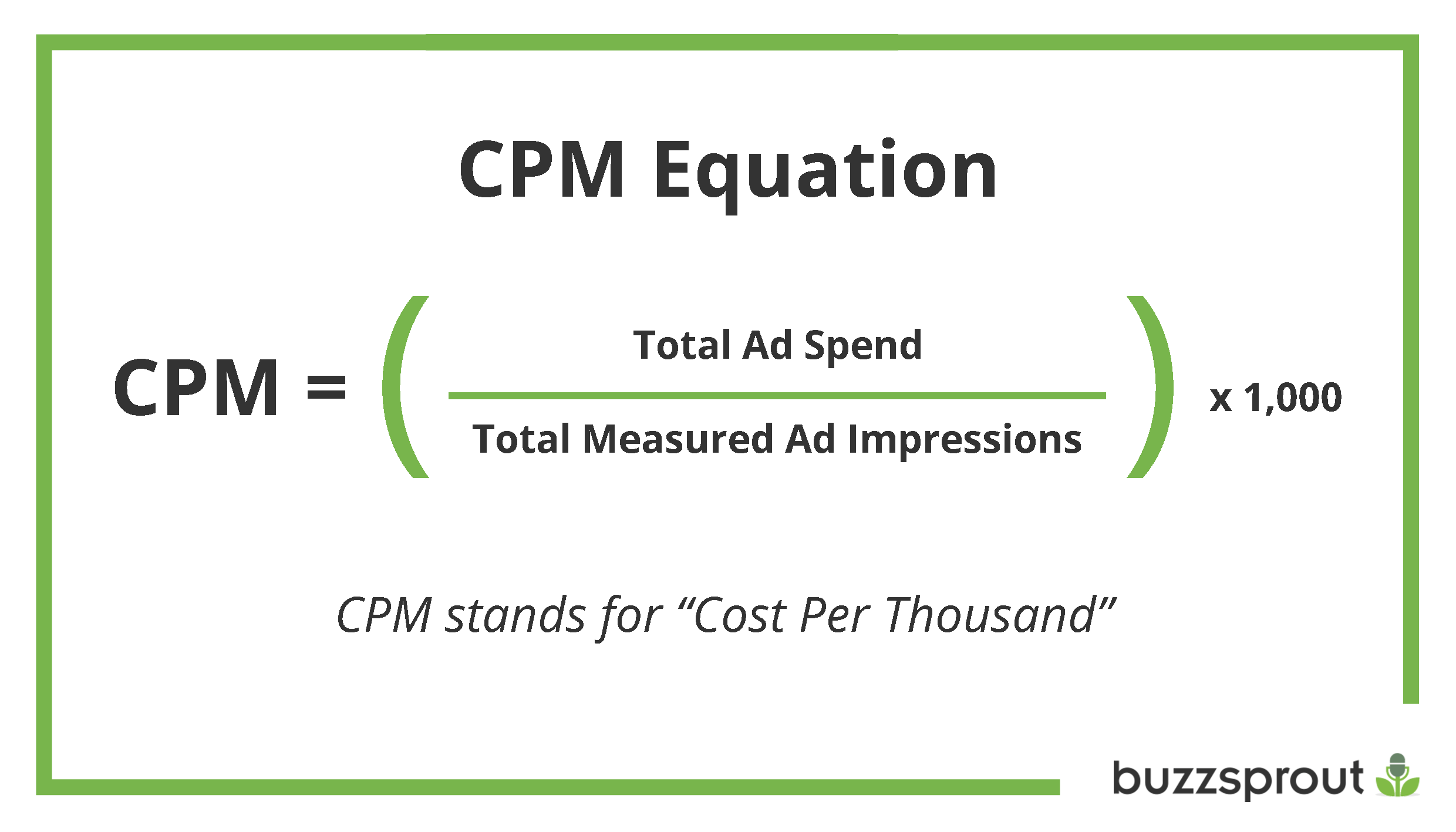 Source
Building a loyal audience also helps you leverage special events during the year when you can make more sales. Based on your promotional calendar, increase your ad spend, and target the audience you've built with discounts and special offers.   
Remember, at the end of the day, customers care about positive user experience just as much (if not more) as they do about ecommerce shipping costs. Don't neglect this important area of your marketing and user experience strategy!
5. Use Google Shopping Ads with Promotions
Google shopping ads allow you to put up product images and their prices on Google Shopping results pages. 
This is typically done with a product catalog CSV file that auto-imports daily into Google Merchant Center. Within your ecommerce platform, you can also add promotions and discounts to these products. 
With stiff competition on Google Shopping, adding discounts to your products will make you stand out and increase conversion rates. If done right, these ads can be more effective than normal PPC ads, given that you use compelling product images and promotions such as monetary and percentage discounts. These separate you from your competitors and increase click-through rates.
These ads should match not only your PPC ads, but also your email and social media marketing.
6. Align PPC with Email and Social Media Marketing
As a brand, you need to be present from the beginning of your buyer's journey to guide them so that they make the right buying decision. On top of that, you want to provide a great customer experience, which translates to excellent online reviews. Products with five reviews and above increase the likelihood of a purchase by 270%. 
Your scheduled emails, social posts, and ad copy needs to be consistent and relevant to each buying phase. If you're targeting prospects who are in the consideration phase, be sure to provide valuable content in your emails, social media messages, and ad copy.
For example, if your ad directs the user to a landing page with an interactive quiz, you could require their email address to get the quiz results. Then, send them a follow-up sequence based on the results of their quiz.
Just be sure to start using dedicated landing pages to increase your conversion rates from the traffic you get. This is a much more powerful strategy than just sending those leads to your homepage or another generic page that isn't primed to move users through your funnel.
Software company HousecallPro, for instance, uses a different landing page for each industry they target: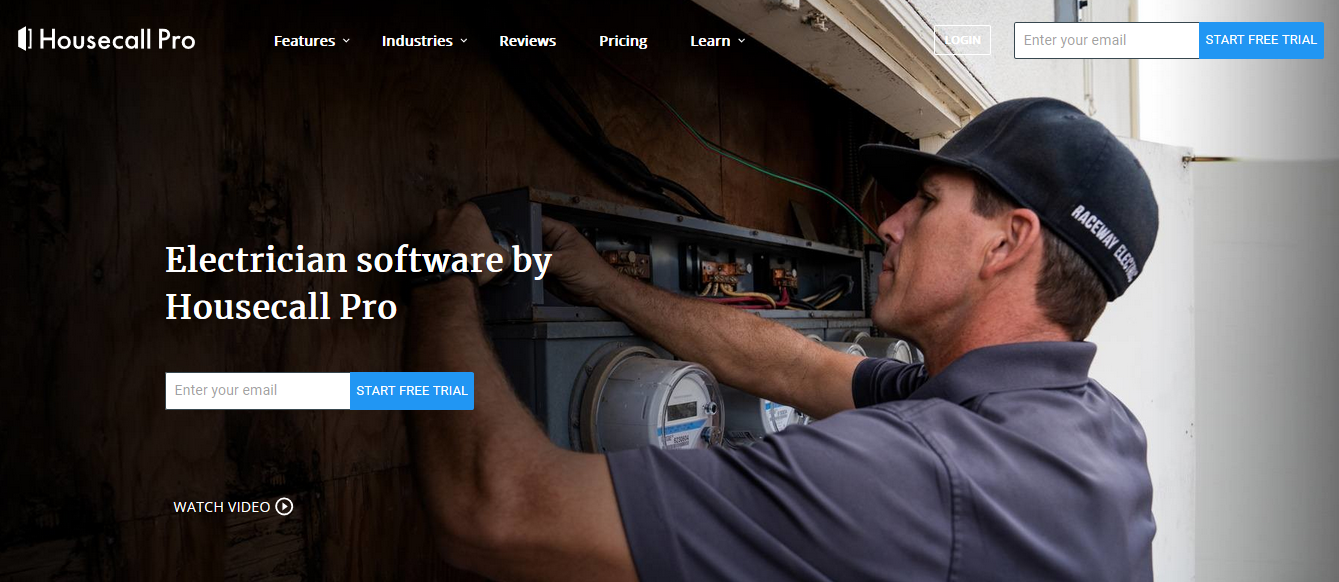 Source
It is an effective way of converting the leads and prospects they get from ads, social media, and sending email blasts.
Conclusion
As PPC advertising evolves, e-commerce stores which will continue getting a good ROI from campaigns will be flexible enough to adopt new ideas to help them succeed. The strategies in this post are a combination of the basics and new ideas that you need to look out for and implement before everyone else. 
Start by knowing your audience well enough and run relevant ads to save money and increase your conversions. Since spending all your money on ads isn't an efficient way to grow your store, invest in building a loyal audience instead. 
Align all your marketing efforts to provide a great customer experience. As you make more sales, leverage your high AOV products with Google shopping ads to boost your sales. Remember to test and improve the results you get as you implement each idea.
Get paid by Publishing Advertisements on the Homepage of your Multivendor e-commerce Marketplace.