Build your Dream
Multi-vendor Ecommerce Store

with

Yo!Kart

Please submit your information and our expert will get in touch with you soon.
Choose the Best for your Ecommerce Venture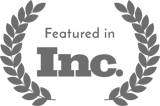 Yo!Kart is completely
Customizable and Scalable
"I would like to thank YoKart team for excellent product. I bought the system 6 months ago.The system works superbly and technical support is very great."
Jean-Nicolas Guay
President, ketshops
12 Months Free technical support
For any kind of Bugs/Errors
*View terms
Visit us at
FATbit Technologies
Plot 268, Sector-82,
JLPL Industrial Area,
Mohali, Punjab, India
Call us at
+1 832 548 5757
+1 469 844 3346
+91 85919 19191
+91 95555 96666